What does mindfulness mean to you? Cross-legged yogis and ancient gurus likely come to mind. Maybe a blissed-out bohemian luxuriating in the blankness of their thoughts.
You may be surprised to hear that mindfulness is what you make it.
Josh Ellis, founder of Maui Mindful Adventures, calls it "the curious and kind-hearted exploration of your experience." He's passionate about broadening people's understanding of mindfulness and exploring it in unexpected ways.
"The misconception is that there's one way to practice mindfulness – sitting on a cushion in the morning with a little bell with legs crossed. That's not the only option," he says. "That's valuable. It's a great way for people to start if that's how they want to do it. But there are so many other ways to practice."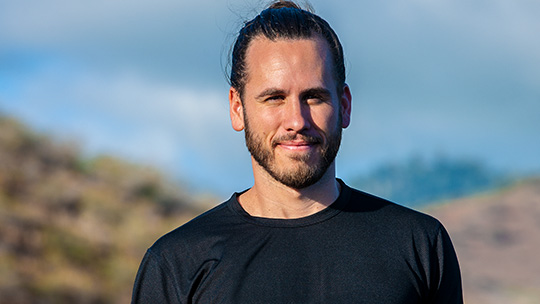 How it started
For Ellis, mindfulness has always been connected to nature.
Growing up, he took annual outdoor adventure trips with his uncle, who's a meditation teacher. During their trips, Ellis remembers asking big questions about life: Who am I? What's a good life and what does it look like? What does this all mean?
His uncle encouraged him to look for answers within himself and explore them together. "I've always been a curious person and he always had good answers," says Ellis. "I was always picking his brain, always asking questions."
Ellis didn't know it at the time, but this was his introduction to mindfulness.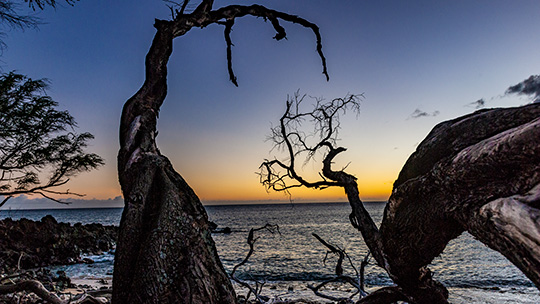 Several years ago, Ellis helped his uncle open a meditation retreat center in Colorado, where he lived for almost a year. Inspired by the experience, he enrolled in a two-year training with renowned meditation teachers Jack Kornfield and Tara Brach and began teaching mindfulness himself.
How it's going
Those childhood trips with his uncle became the model for Maui Mindful Adventures. The meetup group, which Ellis started two years ago, invites people to practice mindfulness outdoors.
The experience begins with a silent hike, during which Ellis leads a walking mindfulness practice. He invites hikers to pay close attention to what they're thinking, seeing, and feeling rather than pushing thoughts away. When they reach their destination, he leads the group in seated meditation. They open their eyes to see the sun setting. On the way back, hikers are encouraged to connect and talk story.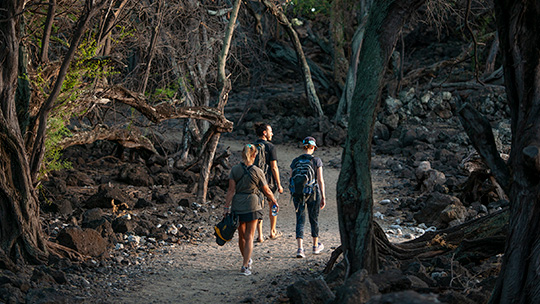 "A lot of times when we're out in nature, we're just going through the motions and not really paying attention," he says. "But bringing that element of mindfulness in helps to take in the unbelievable beauty that we have around us."
Ellis is passionate about making mindfulness accessible to people who typically wouldn't be interested in it or able to practice. Meditation retreats and outdoor adventure trips can cost thousands of dollars. Maui Mindful Adventures allows Ellis to share his love of the outdoors and the transformative benefits of mindfulness for free. "It's so important that all the work we do on ourselves, we ultimately give back to the world," he says.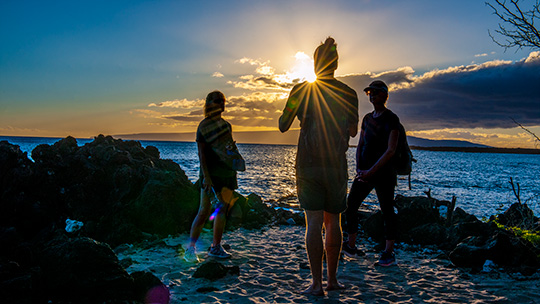 Ellis's mindful adventures are about connection. When we connect with nature and each other, he believes we find deeper connection to ourselves. That insight, compassion, and contentment ripples through all the facets of our lives.
"Mindfulness isn't just something that you do on a cushion," he says. "Mindfulness is a way of living your life."
Photos: Tony Novak-Clifford