Remember when summer break started in June and ran through Labor Day? When I think about those long summers, I hear DJ Jazzy Jeff and the Fresh Prince singing in my head: "Summa, summa, summertime! Ohhh summertime!"
Nowadays, summer breaks are shorter. But they're still long enough for kids to squeeze in some learning and lots of fun while they're out of school.
I've got a newly-"congradulated" kindergartner, as she calls herself, and a rascal toddler to get through two months of summer fun. So I started coming up with some budget-friendly, fun destinations with two key goals in mind: I want my kids to get the recommended one hour a day of daily exercise and I want our outings to be a little educational. (I especially want my daughter to work on her reading skills.)
So besides spending some days at the beach, here's some of the things I'm planning to do with the kids this summer. I hope you try some out – and add your own fun journeys!
1. Teach money awareness by taking a thrifty shopping trip.
Visit Aloha Stadium's swap meet or a local farmers market to see how far you can stretch your money. Give kids a set amount to buy food and a toy, and to learn a little bit about budgeting along the way.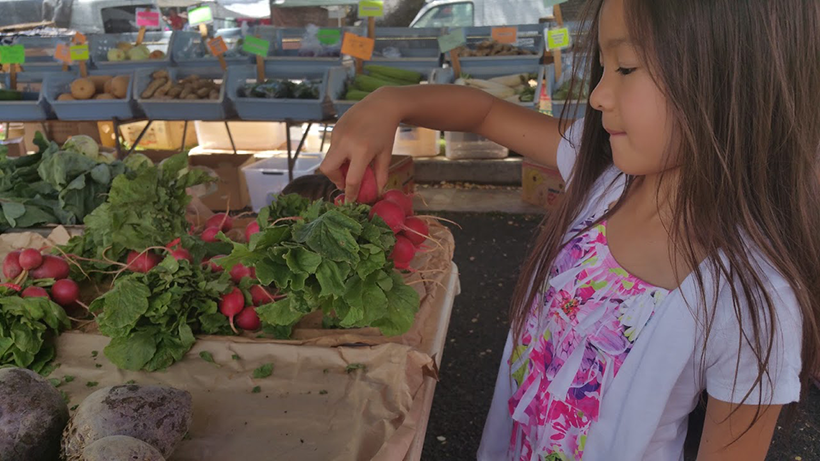 2. Go WILD at the Honolulu Zoo.
Beat the heat and visit the Honolulu Zoo on Wednesdays at 6 p.m. from June 3 to Aug. 5 for relaxing (and cool) outdoor concerts from talented local musicians. There's a giveaway each week, along with a coloring contest and Lego playing. Here's the best part: it's only $3 at the gate. Bring extra cash to buy snacks and a large picnic blanket to sit on.
3. Roar with the dinosaurs!
My son just learned how to let out a big "roar!" every time he sees a dino (or the Hulk on TV). Take the youngsters to see the "Dinosaurs Unleashed" exhibit at the Bishop Museum that runs now until Sept. 7.
4. Read a book under a tent.
My kids love when we set up "tent" with blankets and sheets in the living room and read with flashlights late at night. With a later bedtime during summer, we can log a lot of time reading. Check out your nearby public library's annual summer reading program that runs through July 18. Kids take note of the books they've read and return weekly to get a small prize. It's a great way to keep them reading during the break.
5. Take a local food tour.
Visit Dole Plantation to learn about pineapples, ride the Pineapple Express train, or challenge yourself to get through the world's largest maze. To learn more about macadamia nuts, visit the Menehune Mac factory or Tropical Farms Macadamia Nut Farm in Ka'a'awa. For mom and dad, take in the Lion Coffee tour on Oahu or one of the many tours of the coffee farms on the Neighbor Islands. To see the bean-to-bar chocolate-making process, visit Madre Chocolate or Manoa Chocolate on Oahu. As a person with a sugar problem, I can't sing the praises enough for how perfect dark chocolate is when you have a craving!
6. Visit a hands-on play area like the Children's Discovery Center, open 9 a.m. - 1 p.m. Tuesday through Friday and 10 a.m. - 3 p.m. on the weekends. (Closed on Mondays.) Your child will love playing with the interactive exhibits and multicultural displays.
7. Visit a large park for a picnic and go fly a kite.
The grassy area near Sandy's Beach, Kakaako Park, or Magic Island might be a good windy place.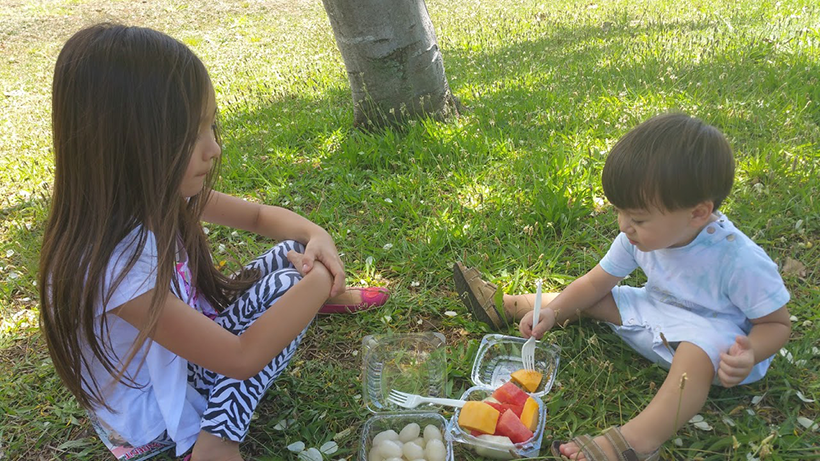 8. Learn military history the fun way.
Visit the historical sights at Pearl Harbor to tour the Arizona Memorial, the "Mighty Mo," Bowfin submarine, or Pacific Aviation Museum. You can visit the National Memorial Cemetery of the Pacific or the Hawaii Army Museum in Waikiki at no charge.
9. Learn Hawaiian history and culture.
This is the first year my daughter has been exposed to Hawaiiana in school. She's loving it, so I want to continue that exposure. On Oahu, you can schedule a visit to Iolani Palace, Queen Emma Summer Palace, and the Mission Houses.
10. We're surrounded by water, so have your kids learn more about ocean creatures.
It's nice to visit the Waikiki Aquarium on Oahu or Maui Ocean Center on Maui. Make time to have kids touch the sea cucumbers and other tide pool creatures and talk to the staff to ask questions and learn something new. For something more interactive, schedule a workshop at the Living Art Marine Center to make a small shrimp aquarium or a T-shirt with a fish print. You could also buy some equipment and teach the kids to snorkel at places like Hanauma Bay, or explore tide pools at Shark's Cove or by Makapuu Lighthouse. Just remember to check the conditions, wear an ounce of sunscreen every few hours, and never turn your back on the water while exploring.
11. Take an interesting class.
Sign up for a drop-in aerial yoga class at the Still & Moving Center or visit Hawaii Academy's gym for a free trial class or attend a Toddler Hula class at Hale Pulelehua in Kaneohe. Your child will get a taste of something new.
12. Let your child's imagination soar with a huge cardboard box.|
I got this idea from my friend, Jessica. Her three girls made the cutest boat by cutting up a bunch of large cardboard boxes. Think back to your summers of yesteryear, sometimes just a simple thing like a cardboard box could really spark the creative juices. If that's not something your child is interested in, you can always flatten it and take it out to Kakaako Park to slide down those hills!