Band director Ryan Howe had to find new ways to teach music this summer when schools closed classrooms and went online to prevent the spread of COVID-19.
"Teaching music is very hands-on, especially for beginners learning a new instrument," says Howe, a music teacher at Moanalua Middle School. "I have to clearly explain things in different ways so they can understand me over the computer screen. And I have to keep their attention with the TV and people distracting them at home. It's certainly a challenge."
Howe uses online apps to record himself playing an instrument so students can follow along. Students post videos of themselves playing their instruments for Howe to critique their performance. Figuring out the technology to do this takes a lot of time, but Howe says it's worth it.
"There are a lot of creative things we as teachers can do," he says. "Teachers will take the time and work hard for their students to do whatever it takes to make it work."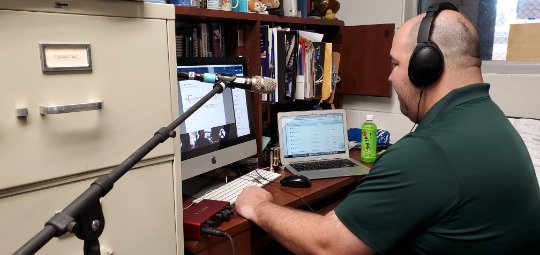 Music teacher Ryan Howe instructs band students online.
There have been some drawbacks to virtual teaching. The audio and video don't sync when playing in an ensemble. Students must mute themselves when playing, so Howe can't hear what they sound like as a group. And then there's lack of personal interaction.
"Building relationships with classmates and teachers is important to a child's development and overall well-being," he says. "We must now create an online environment to keep students interested in learning."
Howe recommends that teachers use their summer break to think about adapting their lesson plans and teaching style for online. Preparing now, he says, will prevent scrambling at the start of the fall semester.
"Until there's a vaccine, I don't see us going back to normal," he says.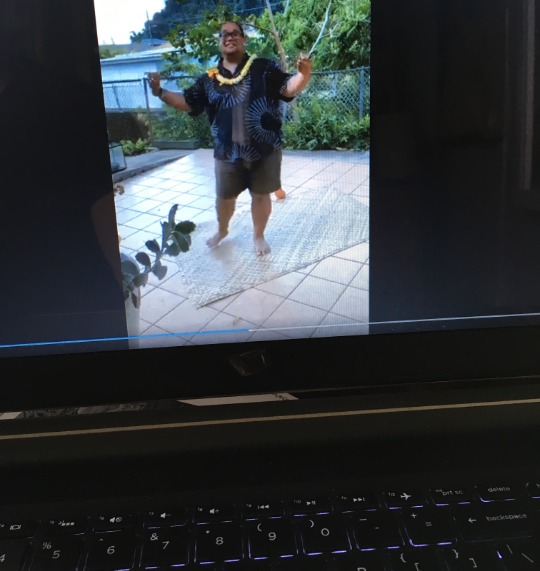 Kumu Nalani Keale teaches hula classes on Facebook.
Step in a new direction
Nalani Keale had to stop teaching hula when the Waikiki Community Center and Papakolea Community Park closed in the spring due to the COVID-19 pandemic.
Keale's partner suggested that he teach online. Keale was skeptical at first. He thought no one would be interested and that his students would get bored. But his weekly lessons on Facebook Live have gone viral. Students as far away as South Korea and Europe log on every Friday to watch Keale teach on the back porch of his Nuuanu home.
"Virtual teaching has saved me during this pandemic," says Keale, kumu (teacher) of Halau Kaulakahi. "It keeps me busy and out of the food lines."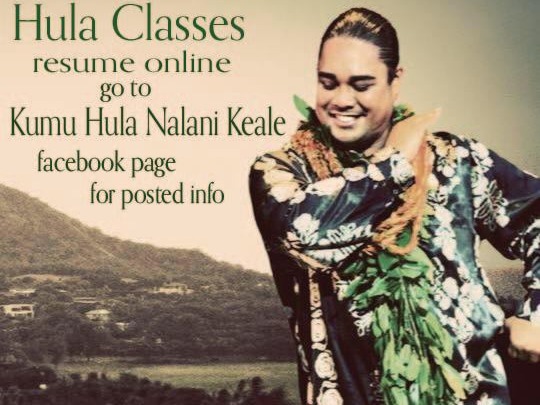 Keale misses the personal interaction with students. There are no greetings of hugs and kisses. But he's still able to spread the aloha spirit while being miles—and even oceans— away.
"It gives them something to look forward to every week while stuck at home," Keale says. "It feels better to move around and exercise. Hopefully they feel my love for hula and the joy it brings me. I'm just happy to continue spreading the Hawaiian culture."