For Lucia Cruise, one wheel is better than two.
The 12-year-old Mid-Pacific Institute student has tried many sports. "Riding a unicycle is my favorite activity," she says.
Cruise started taking lessons at age 8. It took her two months of practice while holding on to a chain-link fence before she could balance on her own. She's been hooked ever since.
Cruise rides her unicycle whenever she can in her Kaimuki neighborhood—to walk the dog, go to her friend's house, or to the gelato shop or farmers market with her family. She even attended a unicycle camp in Denmark.
"I'm just glad she found a passion for something that gets her outside, active, and away from screen time," says her mom, Gwendellyn. "And she has perfect upright posture when she rides."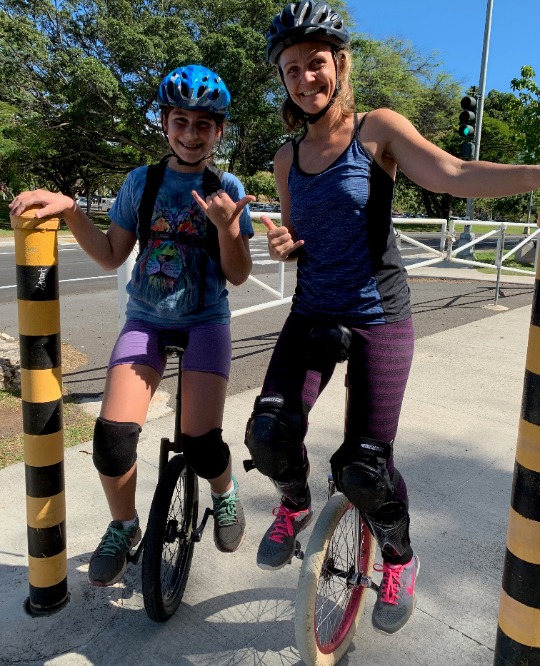 Lucia Cruise (left) with her unicycle instructor, Ronja Buck.
Just like riding a bike, learning how to ride a unicycle takes time and patience. But when you master the basics, there are a lot of moves you can do.
Watch this video of Cruise doing tricks on her unicycle.
Want to learn how to ride a unicycle? Join Unicycle Club Hawaii.