His art starts with words. Garry Ono reads through his Island Scene assignment and jots down words to focus on. The words lead to images, to rough sketches on tissue paper, which are scanned and refined on his computer. Somewhere in that process, he weaves in a touch of whimsy, maybe a dreamlike image or bold colors.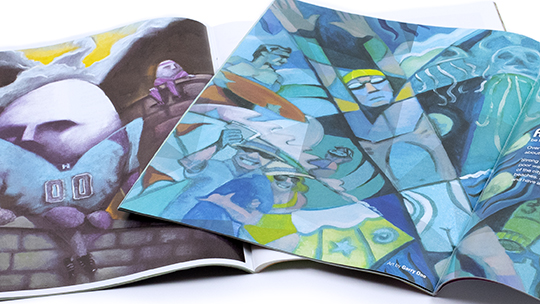 He takes time to research his assignments carefully and is good at clearly communicating complex ideas and concepts. He describes himself as a "visual problem solver."
Ono is a designer and illustrator for HMSA and Island Scene. He started at HMSA in 1991, a year before the magazine launched. His talent and distinctive artistic style help make Island Scene stand out in Hawai'i's media landscape.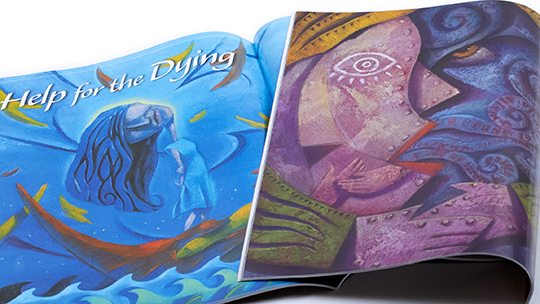 As a kid, Ono loved to draw. After graduating from Pearl City High School, he earned a Bachelor of Business Administration in marketing at the University of Hawai'i at Mānoa. A few weeks working in an office convinced him to follow his heart, and he enrolled in the Academy of Art University in San Francisco and earned a Bachelor of Fine Arts in illustration.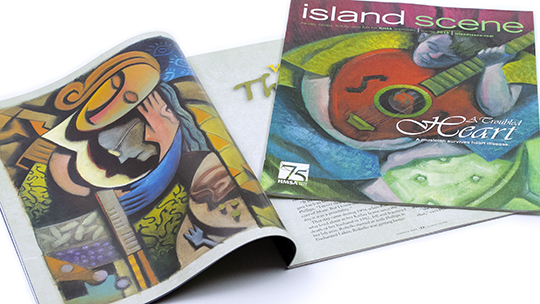 HMSA and Island Scene are grateful for that change of heart. And we're happy to have shared his talent with you for 30 years. Mahalo, Garry.