Sharon Sachiko Yoshiura was a beloved co-worker, wife, and mother. A dedicated HMSA employee for more than 30 years, Sharon was a fierce advocate for members. She loved gardening, volunteering to support her sons' schools and activities, and hula. She especially loved sharing hula – her face radiated with joy whenever she danced.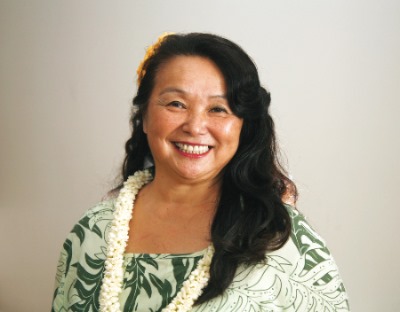 To this day, any mention of "carrot cake" immediately brings memories of Sharon to my heart. She was well known for her carrot cake, which didn't contain crushed pineapple like most other carrot cakes. She'd bake several cakes and donate them to bake sales to benefit United Way and took orders for additional benefit sales. The cakes were always among the best-selling items. She was generous with the recipe and happily shared it with me.
Sharon passed away in 2014, leaving us with warm memories of a gracious woman who lived her life to help and give to others. Mahalo, Sharon, for giving us more than just a recipe.
Sharon Yoshiura's Carrot Cake
Ingredients
Cake
2 1/4 cups all-purpose flour
2 tsp. cinnamon
2 tsp. baking soda
2 tsp. salt
4 eggs
1 1/2 cups vegetable oil
2 cups sugar
3 cups grated carrot
1 1/2 cups chopped walnuts
Cooking spray
Frosting
8 oz. cream cheese, softened
1/4 cup butter
2 1/2 cups powdered sugar
2 tsp. vanilla
Instructions
Preheat oven to 300 degrees. In a small bowl, combine flour, cinnamon, baking soda, and salt. Set aside. Beat eggs in a medium bowl. Stir in oil and sugar, mixing well. Add flour mixture and stir until combined. Fold in carrot and walnuts. Pour into 13-by-9-inch baking pan prepared with cooking spray. Bake 1 hour. Cool completely.
To make frosting, cream together cream cheese and butter in a medium bowl. Sift powdered sugar into the bowl and mix well. Stir in vanilla. Frost the top of cooled cake. Makes 16 servings.