Thousands of pets went missing amid the chaos of the deadly Lahaina wildfires. While most of the flames have been contained, the search and rescue efforts are ongoing.
Maui County officials are now allowing Maui Humane Society to access the Lahaina burn zone. Teams are trapping animals previously reported by the public and first responders. They're also on the alert for remaining cat colonies and stray pets.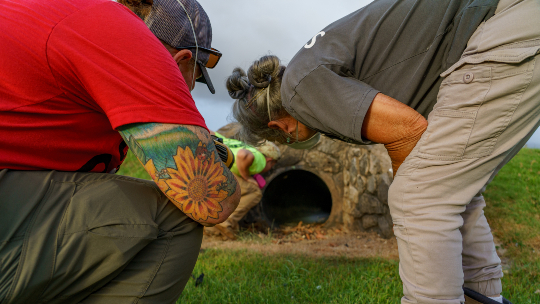 Teams searching for missing pets in the Lahaina burn zone. Photo courtesy Maui Humane Society
In the last month since the fires, Maui Humane Society has:
Provided aid to more than 375 animals (cats, dogs, livestock) in Lahaina.
Taken in 350 animals from Lahaina and cared for them in their shelter in Puunene. 104 of those animals were reunited with their owners.
Happy reunions
Roman was Maui Humane Society's first happy reunion. The pup was with a dog sitter when the fires began Aug. 8. The dog sitter jumped into the ocean to escape the flames, but Roman was too scared. He didn't follow and ran away. Roman was found two days later with burns all over his body. Luckily, he was microchipped, so Maui Humane Society called his family.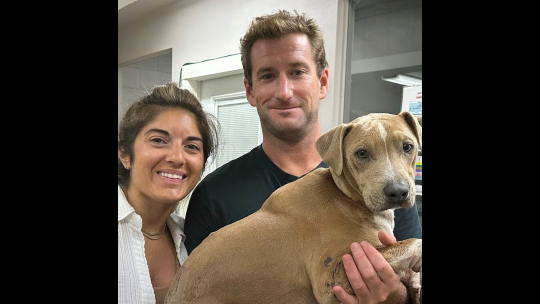 Roman reunited with his parents. Photo courtesy Maui Humane Society
"His parents were incredibly grateful and full of tears to have Roman safe with them again," says Katie Shannon, Maui Humane Society's marketing director. "They've let us know that he's healing well."
Loki is also on the road to recovery. After the fires, his parents rushed home and found the cat on the side of the road with severely burned paws. They took him to Maui Humane Society, where he stayed for 12 days under the care of veterinarians. Loki is now back home with his parents.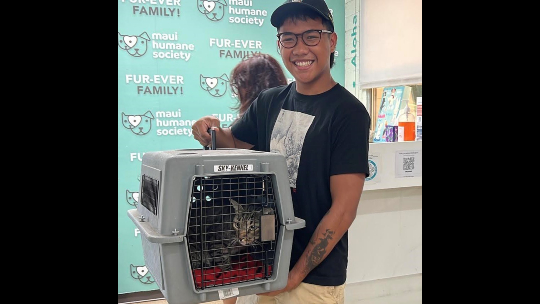 Loki returns home with his dad after 12 days of care. Photo courtesy Maui Humane Society
These are just two reunion stories; Maui Humane Society is hoping for hundreds more. It started the Maui Fires Pets Help Group on Facebook, so community members can connect directly with each other and post about pets they're looking for and ones they've found.
Outpouring of support
While Maui Humane Society is on the frontlines of the rescue operations, the community is playing a crucial role as backup. The public has donated food and supplies that are being distributed to pet owners across Maui. Volunteers like siblings Tiffany and Chris Chou are coming together to help unbox, organize, and distribute supplies.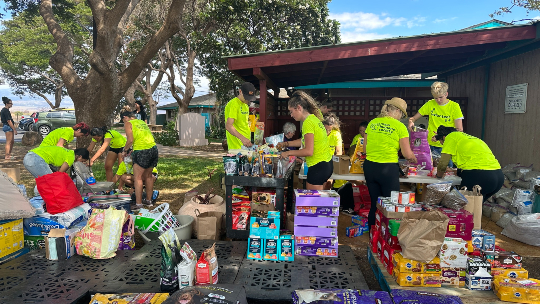 Volunteers helping Maui Humane Society organize donations. Photo courtesy Maui Humane Society
"Animals are typically thought of last during disasters, but they do so much for us," says Tiffany. "We just wanted to help in any way that we could."
She and her brother started posting links on how to help on their Instagram page, Depo Market. They also put their work to open a brick-and-mortar jewelry store on hold while they helped their neighbors.
"It was a powerful feeling working alongside other volunteers who showed up to do their part," says Tiffany.
People are also coming forward to foster animals, so more room can be made at Maui Humane Society. It was already at capacity before the wildfires.
"This is the aloha spirit," says Shannon. "It's truly inspiring to see everyone coming together to help one another during this time of tragedy."
If you'd like to help, Maui Humane Society is accepting monetary donations.