Growing up in Waimanalo is a source of pride for Kimeona Kane. "Born and raised," he says with a smile.
Kane is helping to restore a cultural treasure in Waimanalo Bay called Pahonu (turtle wall), the only known turtle pond in Hawaii.
"It's a hidden gem," says Kane, director of community outreach with 808 Cleanups and volunteer member of the Waimanalo Limu Hui. The nonprofit organization received a three-year grant to restore the pond's rock wall. It was built for Waimanalo alii (chief) Kuikui about 800 years ago to house his sea turtles, a delicacy that were only eaten by the alii.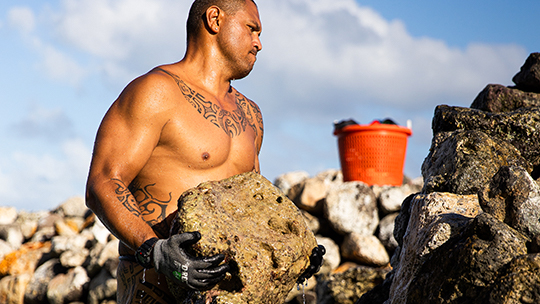 Over the years, the wall has fallen in disrepair and could only be seen during low tide. Kane hopes the pond can once again be productive with native fish and native limu (seaweed). "We have to learn from our past to support our future," says Kane. "There's a relationship between the health of our bay and our people."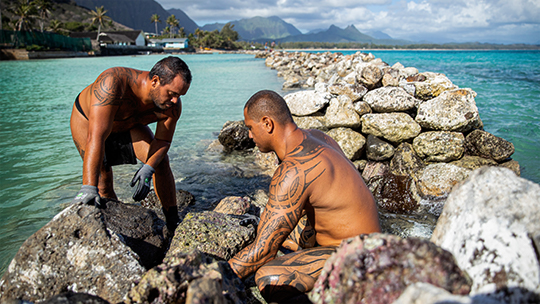 Kane and volunteers are learning to restore the wall using the ancient art form of uhau humu pohaku (Hawaiian masonry). They use an oo (stick) to loosen rocks near the shore and carry them to the wall. Keiki carry small rocks while a team of men and women transport some that weigh 50 to 100 pounds. They hoist the rocks and carefully place them on the wall.
"This is my 'work work' as well as my workout. Body by aina," he laughs.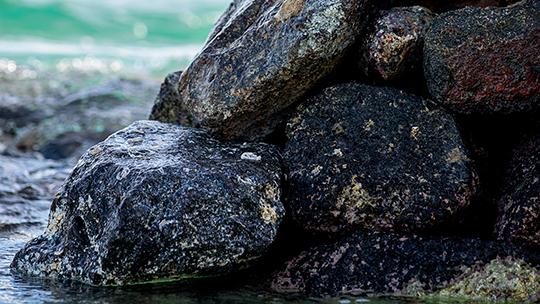 There've been some setbacks. In 2019, king tides and winter swells toppled completed portions of the wall. That just motivated Kane and other volunteers to work harder. The wall is nearly completed and native limu is returning to the pond.
"We're planting the seeds of cultural knowledge and creating a space where people can gather once again," says Kane. "You don't have to be Hawaiian or from Waimanalo. All who respect the culture are welcome."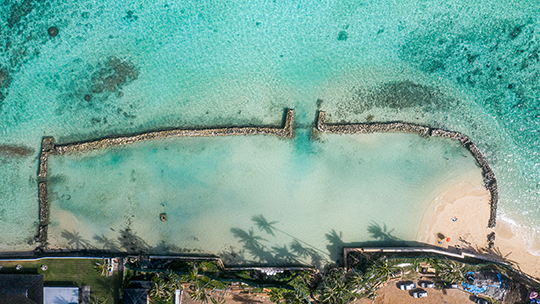 There's more work ahead. Kane hopes the group can post signs about the pond's historical and cultural significance to discourage beachgoers from moving rocks and jumping off the wall.
For Kane, perpetuating Hawaiian culture will continue long after the wall is built.
"We can't just build it and think it's done," he says. "It's a journey that requires lifelong attention."
Photos: Matt Heirakuji