The weather is cooler, the malls are packed, and Christmas music is playing on the radio – all signs that the holiday season is well under way. For some people, it's their chance to travel to the mainland to see family and friends, while others take advantage of the school break to visit Mickey Mouse with the kids.
As fun as it is to get away, traveling does come with a certain amount of stress. And if you have kids, that just adds extra special challenges to the mix. Whether it's what and how to pack, or trying to be comfortable in the plane, sometimes the littlest aid can mean one less headache.
People who travel will naturally pick up habits or convenience items through the years that make the traveling experience a little easier. So we decided to poll our own Well-Being Hawaii bloggers for their personal travel hacks. Here's what they offered:
Trey Takahashi: I always travel to my destination with a carry-on to make the arrival process super simple and I buy luggage up there (as a souvenir) to bring back more stuff. I also fold all my clothes "military style" to make them more compact.
Robyn Kuraoka: If you're traveling on a long flight with young kids, wrap up small toys/activities in wrapping paper or newspaper, and let them open one every hour/30 minutes. Make them carry all their own stuff in a bag/backpack and give them a watch. Then you can teach them how to read the time, and they know if they play quietly, there's another gift for them to open soon. This probably works for road trips, too.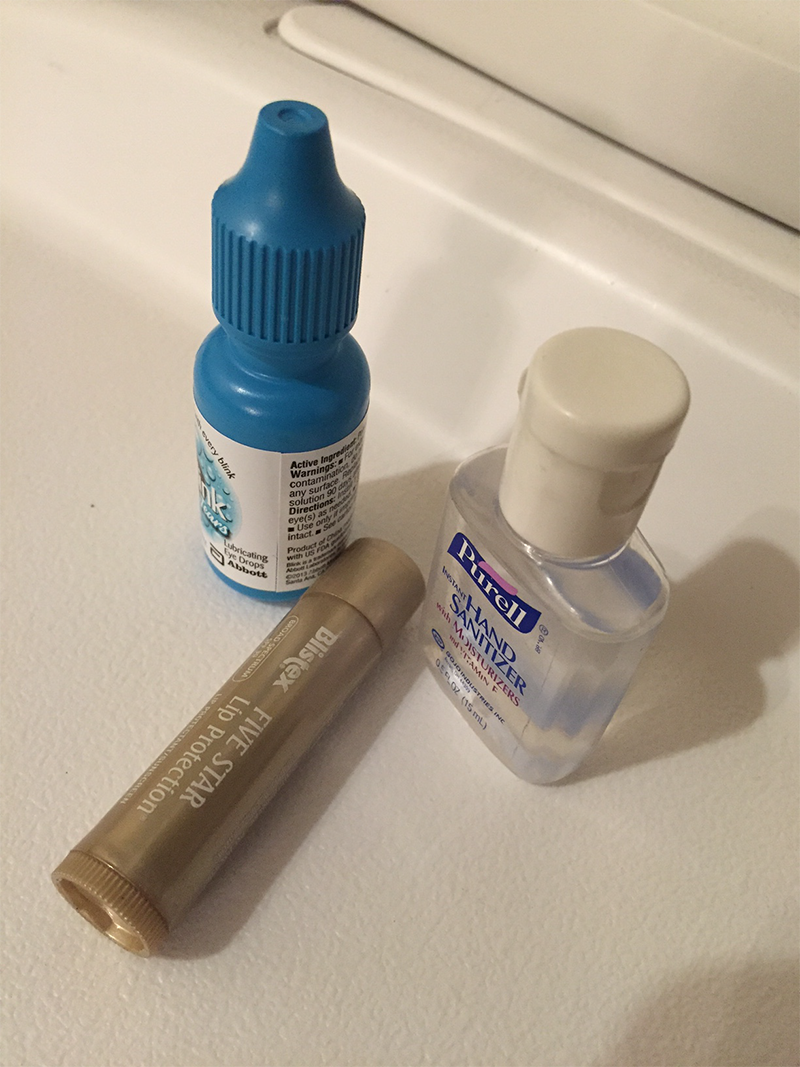 Neal Iwamoto: I'm all about comfort since we're talking about a minimum five-hour flight. I wear my sweats, which are good for climate control, and slip-on shoes that I can easily take on and off on the plane and going through TSA. Also, I carry three essentials in my pocket (or within easy reach) to help with the airplane environment – eye drops, lip balm, and hand sanitizer.
Lynn Shizumura: I pack light with a carry-on duffel bag. It helps reduce the amount of unnecessary clothing so that you travel light and get in and out quickly. The best part to me is that I don't have to wait for my luggage at the baggage claim!
Danielle Douglass: Sunscreen! When I travel internationally, this is a super pricey item and I never know how to read the ingredients in other languages. So, I take a bunch of those 3-ounce bottles and fill them with my own sunscreen. If you're checking a bag, I guess you could bring the whole bottle. This hack came in handy on a recent surf trip to Costa Rica. I also bring those little macadamia nut packets when I travel abroad; they are nice offerings to cab drivers, tour guides, or hotel staff… or to share with new friends. They really come in handy!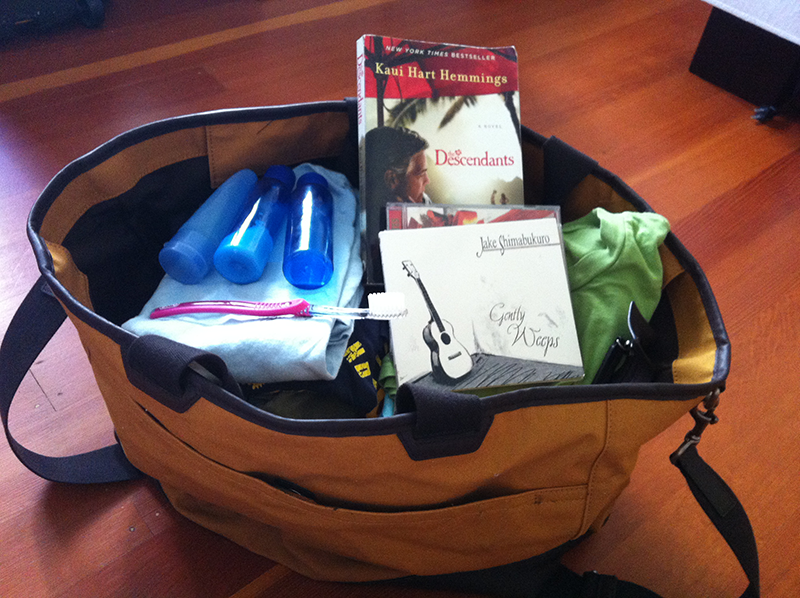 Craig DeSilva: I always bring recordings of Hawaiian songs to play to remind me of home. It's surreal to travel to a place where it's cold and snowing outside and listening to the Brothers Caz or Makaha Sons at the same time. Or driving on the Autobahn in Germany and listening to "Maunawili Boy" in the car. As for reading materials on the plane, I bring a book with a Hawaii story or theme. Again, I like to keep that local connection while exploring other places and cultures, even just for a week or two.
Denise Lau: I bring a small toothbrush and paste on long flights so that I can feel clean, even when the rest of me isn't. I sometimes will pack clothes I don't mind throwing away, like a "junky" shirt for sleeping, so that it frees up space for the flight home. Always carry a full-sized suitcase for your kids. Because their clothes and necessities don't take up much space, you can use that space for your stuff or for your purchases. One thing I learned from taking three trips a year during college is to book at least a few months to half a year prior. If you try to book too last minute near school breaks, the cost of flights will jump. I also find using kayak.com to be helpful and then calling a travel agent to see if they can beat what I see online. Usually they can if they have package deals (air + hotel + passes).
Fernando Pacheco: When I used to travel out of the country, I would always keep my passport in my right front pocket, no matter where I go, sleeping or awake. I did this because it's the most important document and if it were in a back pocket, there's a greater chance to be pick-pocketed.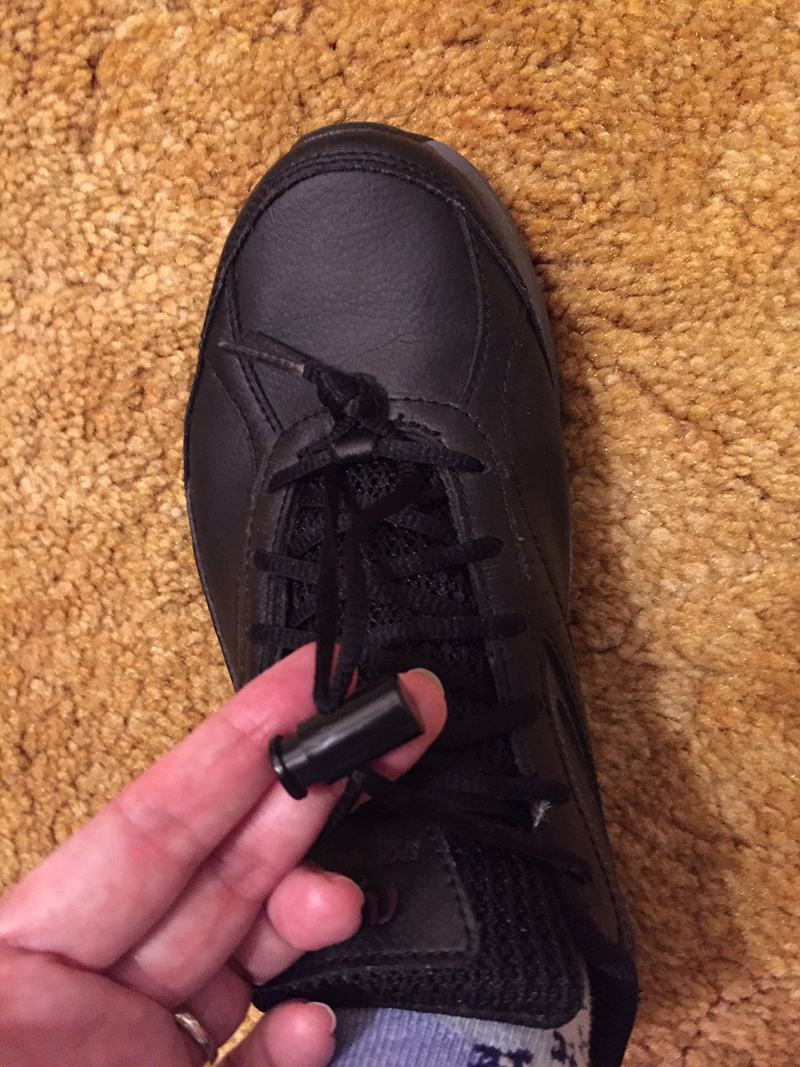 Jamie Nakasone: If you happen to buy any pillows, keep the zippered pouch they come in, because they can be reused as handy packing aids. They can be used to carry your dirty clothes, or can contain items you want to keep separate, like stuff for your hair (brush, comb, gel, etc.). However, the pouches deteriorate after a while, so check the edges to see if they're still intact. For things like toothpaste or face cream, I take tubes that are almost gone, so that I can just throw them away before I pack for the return flight. I also use lace locks for my shoes so that they're easier and quicker to put on and take off at the airport and throughout your trip.
Do you have any travel hacks of your own? Let's hear them! Traveling to anywhere outside of Hawaii is no easy task (you know, because of all that water), so we welcome every little bit of added knowledge to make our journeys easier, more convenient, and more comfortable.