Because Kailua resident Ellen Abrams works multiple jobs, she doesn't always have time for doctor appointments.
She's also hesitant to wait in a crowded doctor's office with sick patients during the pandemic. So instead of going for care, care went to her.
Adventist Health Castle suggested Abrams do a wellness visit using telehealth. Although she doesn't have any chronic health problems, she was overdue for an annual checkup. After an hour-long video session with an advanced practice registered nurse, Abrams was impressed with the care she received. Her nurse brought up issues that she didn't think to ask about, such as an advanced directive, family medical history, and alternatives to medication.
"It was like he was in the same room with me," says Abrams. "I could tell he really cared about my health and well-being. He asked questions that mat-tered to me and wasn't just checking off a list. I didn't expect that much attention to detail."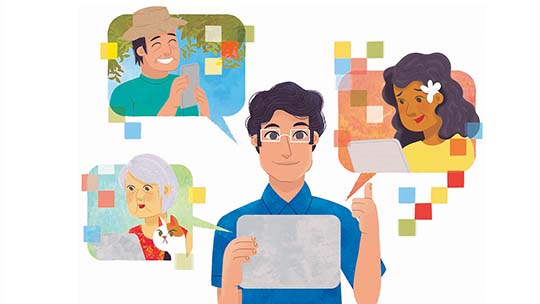 Abrams is just one of the HMSA members in Adventist Health Castle's Advanced Practice Provider Program. The program provides seamless care to patients through nurse practitioner support in partnership with home health staff, hospitalists, emergency department physicians, and primary care providers.
The program's team of advanced practice registered nurses:
Offers Medicare annual wellness visits in a way that best fits the patient – whether at home, through telehealth, or at a doctor's office.
Provides follow-up care to patients who've been discharged from the hospital.
Works with Castle Home Health to provide care for patients who don't have a primary care provider.
Provides care to patients who have a hard time leaving home.
Offers at-home blood draws and immunizations.
"This is the future of health care," says Ryan Tenn, Adventist Health Castle's lead nurse practitioner. "If patients can't come to us, we go to them. We see patients who would otherwise fall through the gaps."
Tenn sees most of his patients through telehealth or at their home. Some even request to meet at a park or coffee shop. "Wherever it's most comfortable for them," he says. "We want to break down any barriers they may have to getting care."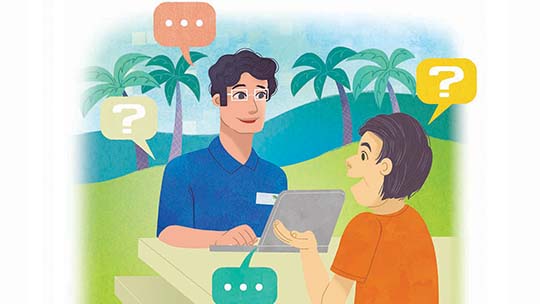 Although telehealth and home visits aren't new, they've become more common since the start of the pandemic, especially for higher-risk older adults.
About 95% of the patients in the program are over age 65. Some have serious health conditions like diabetes or heart disease that require ongoing follow-up care. Others need an annual checkup with reminders for health screenings and immunizations or ad-vice on lifestyle changes.
Patients who don't have a doctor see an advanced practice registered nurse until they establish their primary care provider.
"We want to cut down on patients who repeatedly end up at the hospital for things that could have been prevented," Tenn says.
Being in a patient's home also helps Tenn assess how their living situation may impact their physical and mental health. "It's a better way to connect and make them feel comfortable with the care they're getting," he says.
For Abrams, Adventist Health Castle's program was the right fit. For someone who usually delays making doctor's appointments, she now looks forward to her next checkup.
"It's like taking care of my car," she says. "I'll do what it takes to prevent it from breaking down.''
Art: Kat Uno