National Women's Health Week begins on Mother's Day every year and for good reason – women often forget to take care of themselves.
According to the Centers for Disease Control and Prevention, two out of every three caregivers in the U.S. are women. That means they provide daily or regular care to children, adults, or people with chronic illnesses or disabilities. But they don't have time or forget to prioritize their own health.
This week aims to encourage all women to put their health first.
"If we don't take care of ourselves, we can't possibly take care of other people because we'll have nothing left to give," says Leimomi Kanagusuku, M.D., a family medicine physician and associate clinical professor at the University of Hawaii John A. Burns School of Medicine.
Caring for physical health
To take charge of your physical health, schedule your annual physical, well-woman exam, and other preventive health screenings, including osteoporosis, colon cancer, cholesterol, and more.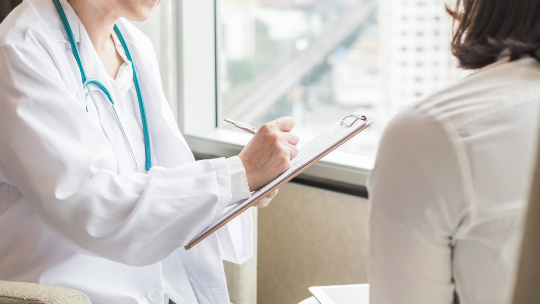 Dr. Kanagusuku acknowledges it's a lot to keep track of, but it's important to keep copies of your records.
"We often move from physician to physician or need to see a specialist. It's hard to keep all of that together," says Dr. Kanagusuku. "That's why it's important to keep an electronic copy or physical copy so you can go back into your records and say, 'Yes, I did this on this date here.'"
Make the most of your time with your doctor. Dr. Kanagusuku recommends making a list of questions before you enter the exam room.
"In the past, a physician would tell a patient what to do, which was very unidirectional. But in this new era, we try to have conversations about the patient's health goals for themself," says Dr. Kanagusuku. "We can focus on what you want to focus on but be mindful of what the physician has in mind, too."
Importance of mental health
The COVID-19 pandemic highlighted the need to care for our mental and emotional health. The National Institutes of Health reported global rates of anxiety and depression increased by more than 25% in the first year of the pandemic.
Self-care can help ease symptoms and improve your quality of life. Take the time to discover what you enjoy to help you live well. Get regular exercise, eat balanced meals, get enough sleep, and stay connected with loved ones.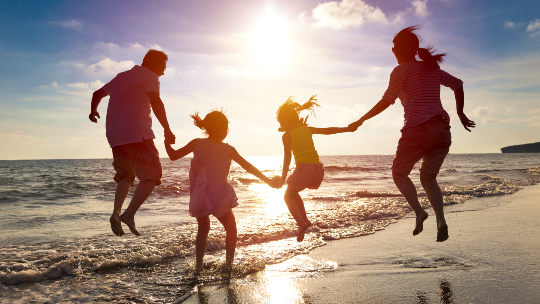 "Find things that support you and build you, whether that's a significant other, a pet, or a friend," says Dr. Kanagusuku. "We need to have things that support and make us better people, but also give us the space we need."
That means setting boundaries when you need to.
"It's OK to say no to certain things if you're not up for it," says Dr. Kanagusuku. "That's not being selfish. That's taking care of yourself."
Women's health challenges
National Women's Health Week also highlights what still needs to be done to ensure women have equal access to high-quality, affordable care and preventive screenings. Transgender women face even more barriers to health care, including a lack of physicians who are knowledgeable in transgender health.
"More and more physicians are hopefully getting more training in transgender health, but that's something we still need to focus on," says Dr. Kanagusuku.
Some women may avoid health care because they don't have time, health insurance, or a way to get to the doctor's office. Others may be reluctant to seek medical care out of fear or embarrassment.
"A well-woman exam may make you feel vulnerable and it's not the most comfortable," says Dr. Kanagusuku. "But at the end of the day, think of it as doing yourself justice."
Learn more
Check out this video with Dr. Kanagusuku talking about the importance of preventive care. HMSA Medical Director Stephen Lin, M.D., an ob-gyn, also shares more about programs HMSA members can access to prioritize their health.
Discover more
hmsa's pregnancy and postpartum support program delivers help
tips to manage stress
may is mental health awareness month
expert health advice