Team HMSA will be at the New Baby Expo on May 14 & 15, 10 a.m. -5 p.m. at the Blaisdell Exhibition Hall. This year's theme: It's All About Mom! Visit our booth (#327) to enter-to-win a Baby Bullet by Magic Bullet. We'll also have our AskHMSA representatives available to answer any questions you might have.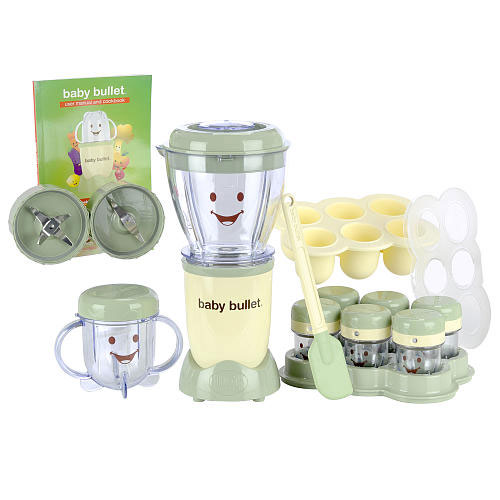 Making your own baby food is fast, easy, and saves money! Fresh foods are healthier than pre-packaged purees from the store. If you aspire to make your own baby food, here's a quick and simple recipe courtesy of Island Scene:
Yummy Avocado Fruit Salad for Baby
Ingredients:
2 ripe avocados, peeled and pitted
2 pears, peeled, seeded, and steamed
2 ripe bananas, peeled
A couple of dollops of plain whole-milk yogurt
Directions:
Puree first three ingredients in a food processor until smooth. Add yogurt. Makes 10 servings.
Per serving (1/4 cup): Calories 70, protein 1g., carbohydrates 8g., total fat 4 g., saturated fat 1 g., sodium 7 mg., fiber 2 g.