Though some may dismiss comic books as trivial or not real books, any type of reading can improve our well-being, make us smarter, and increase other important skills.
Due to the popularity of movies based on comic books, reading comics has become a mainstream pastime. And though Marvel and DC Comics have a universal appeal, how great would it be to pick up a comic book about a local superhero in Hawaii? Thanks to Sam Campos, aka the Godfather of Hawaii Comics, local artists and creators of comic books have formed their own type of Justice League, the Hawaiian Comic Book Alliance. We talked to Campos to learn more.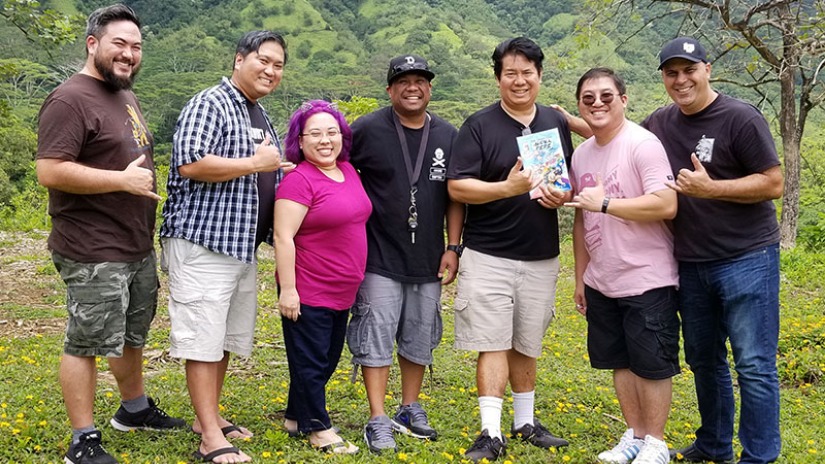 Some of the members of the Hawaiian Comic Book Alliance
What's your origin story?
When I was growing up, reading comic books was considered childish. However, I can honestly say that reading Avengers #4 by Stan Lee and Jack Kirby changed my life. The beautiful illustrations, great story-telling, drama, and action were incredible.
Comic books got me interested in art and gave me heroes who I could look up to. They inspired me to do better in life and showed me how to be a better person. All of this led me to develop my skillset, create heroes for Hawaii, and go to Hollywood.
Why did you start the Hawaiian Comic Book Alliance?
When I started out in the comic book industry, there was no one to really help me. If there were pitfalls ahead or shady people to deal with, I wouldn't find out until it was actually happening. So the Alliance was formed in 2014 as a way for members to look out for each other, share information, and spread aloha.
What kind of projects do you work on?
I do comic books, music videos, product design, packaging, storyboards, weapon designs, costume designs, and more. I'm always working on something new. Currently, I'm working on my flagship book, Pineapple Man. And I'm developing another story, Hawaiian Avenger Kanaka. We also recently opened an art school, which is time consuming but an incredibly rewarding experience. We'll also be doing our second SAMCON that will feature a lot of the local artists in the comic book scene.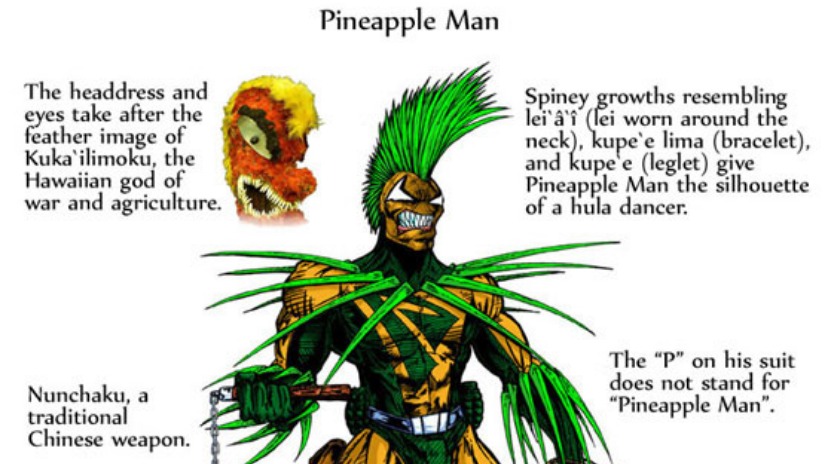 Do you have advice for those who are interested in comic books but don't know where to start?
A good place to start is your local comic book store. If the clerks are friendly, you can tell them what you're interested in and they can give you recommendations. Another way is to visit the library. They have a great selection of collected work from various series.
Anything else you'd like to share?
I'm thankful that people have enjoyed my work over the years. I'm also thankful for the wonderful people who've entered my life because of the work I do. With the art school that we built, I'm lucky and humbled to have the privilege to share my experience with others.
Photos courtesy of the Hawaiian Comic Book Alliance