Elizabeth Reilly smiles every morning when she steps outside the front door of her Hawaii Kai home and sees the lush Kamilo Nui Valley smiling back at her.
"The valley looks like arms that are hugging me," says Reilly about the green stretch of the Koolau Mountains. "It's where I get my strength and inspiration. It's where I find balance."
Kamilo Nui is the last agricultural valley in Hawaii Kai that hasn't been developed with homes. There are more than a dozen farms and nurseries stretched across 87 acres. But Reilly says the valley needs a little more aloha these days. About 15 years ago, she helped lead an effort to keep farmers on the land and prevent the valley from being developed.
"The land feeds me, not just physically but spiritually and mentally," says Reilly, who serves on the Hawaii Kai Neighborhood Board. "So we must feed the land with love and care."
Kamilo Nui is just one of several places in East Honolulu that Reilly is working to preserve. As Hawaii Kai continues to become denser with more homes and businesses, Reilly is contributing to a renaissance in East Honolulu to make residents aware of natural resources and cultural sites in their own backyard.
Through her work with Livable Hawaii Kai Hui, a nonprofit organization that she helped to start, Reilly and others in the community are protecting and maintaining open spaces, including a heiau, wetland, and the Ka Iwi coastline.
For Reilly, it's about connecting people, perpetuating community pride, and creating an overall sense of responsibility to care for the land that cares for you.
"It's looking at 96825 with a clearer lens so we can be better, healthier people," she says.
Did you know these were here?
Here are some of the places in East Honolulu that Livable Hawaii Kai Hui is helping to protect.
Kanewai Spring. One of Honolulu's last natural springs, Kanewai was once overgrown, dark, and murky. After seven years of work by the Maunalua Fishpond Heritage Center and hundreds of volunteers, the spring is now brimming with fresh, clean water.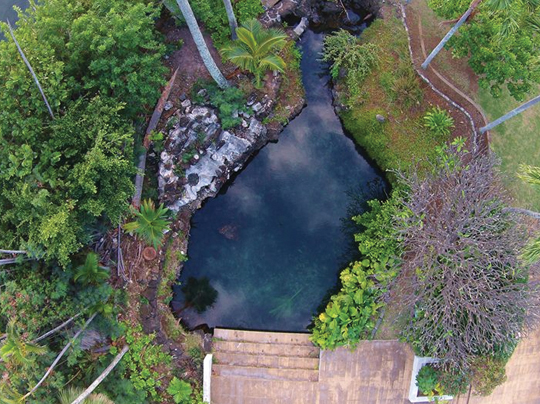 Maunalua Bay. Ancient Hawaiians operated traditional fishponds in the bay. Today, sediment runoff from soil erosion and invasive alien algae have killed coral reefs and other native marine life. Since 2007, volunteers with Malama Maunalua have removed 3.5 million pounds of the damaging algae from over 28 acres of the bay.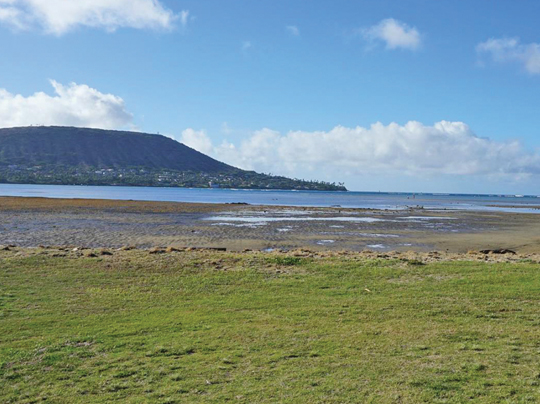 Hawea Heiau complex. The name comes from a sacred drum that's believed to have been brought to the area from Tahiti. The heiau contains a fresh water spring, petroglyphs, ancient walls, agricultural terraces, and a coconut grove. In ancient times, the area had unobstructed views of the fishponds in Maunalua Bay. A traditional hale will be built for cultural and educational programs.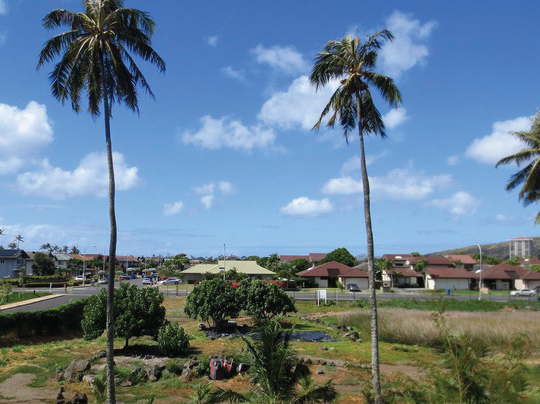 Keawawa Wetlands. Traditionally used for fishing and farming, this spring-fed wetland is connected to Kuapa Pond. It's home to native plants and animals, such as the pinao (green dragonfly), aukuu (black-crowned night heron), and the endangered alae ula (Hawaiian moorhen), pictured below.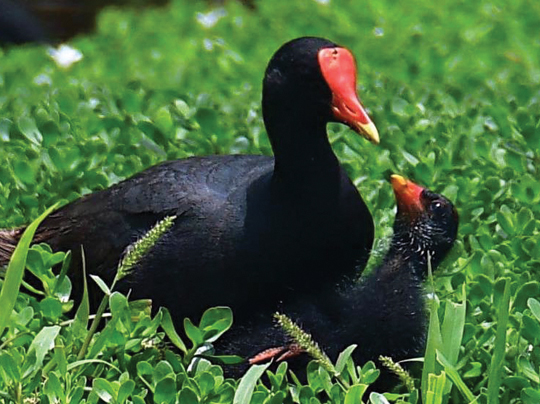 Aloha Aina O Kamilo Nui. Volunteers at this community nursery hold educational workshops and grow native plants for cultural restoration projects in East Honolulu. They share mamaki tea, ulu (see breadfruit tree pictured), and other crops with the community, including kupuna residents at Lunalilo Home.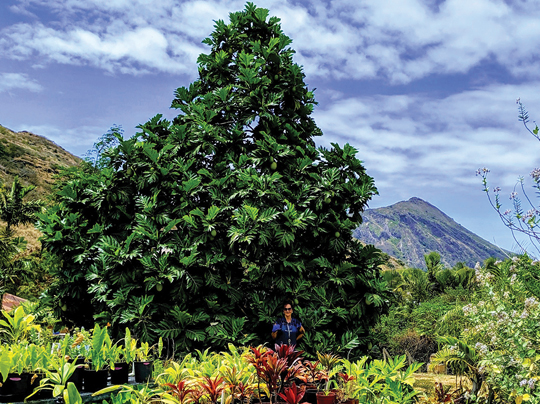 Ka Iwi. Community organizations such as Save Sandy Beach led a 45-year effort to prevent this seven-mile scenic coastline from being developed. Livable Hawaii Kai Hui joined the effort in 2005 to protect Ka Iwi, home to ancient Hawaiian sites, native plants, bird colonies, and the endangered yellow-faced bee.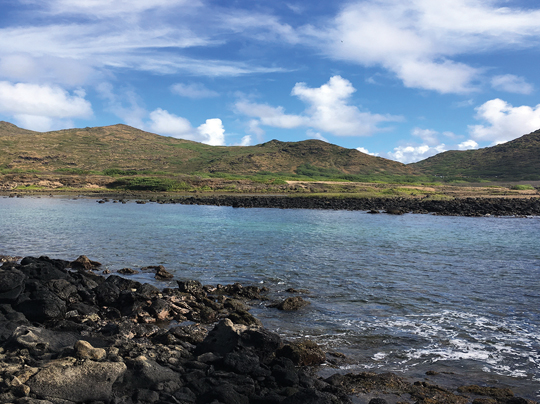 Want to get involved? Visit hawaiikaihui.org or call or text (808) 864-8081 on Oahu to learn how you can help care for these places.