Whether she's in the ocean, on land, or on air, Paige Okamura personifies DJ Mermaid.
Okamura hosts a Hawaiian music show on KTUH, the University of Hawaii's campus radio station. The station asked her to co-host their Hawaiian language music show seven years ago. A Hawaiian language student, Okamura had no intention of being on the radio. She didn't even listen to KTUH. But after giving it a try, she caught the radio bug. It was the perfect fit, showcasing her Hawaiian language skills and love for Hawaiian music.
"It gives me a voice for the Hawaiian community," says Okamura, whose on-air name reflects her love for the ocean. "It gives me a creative outlet. It's my sounding box."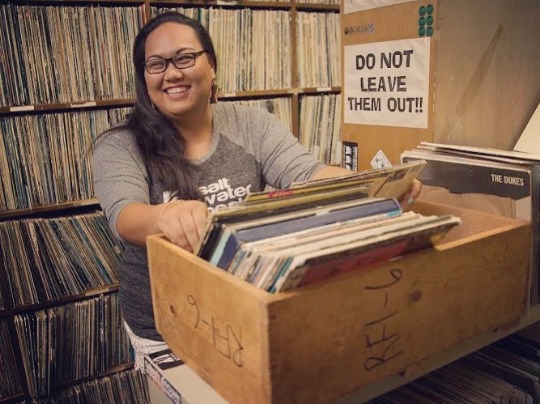 Paige Okamura, KTUH's DJ Mermaid, selects vintage records for her Hawaiian music show.
Okamura eventually was hired as KTUH's general manager. Now a graduate student, she continues as a volunteer host on Ka Leo Nui, which blends obscure traditional, contemporary, and hapa-haole Hawaiian music not often heard on commercial radio.
"It exposes me to different kinds of Hawaiian music and vinyl records," she says.
This year, KTUH turned a milestone 50 years old. The station has grown from its humble beginnings in 1969. Back then, only people between Kaimuki and Kakaako could catch the station, which broadcasted nine hours, six nights a week. Today, KTUH broadcasts 24 hours a day throughout most of Oahu and is streamed online. But what hasn't changed is the station's mission as Oahu's only independent, alternative radio station run by UH student and community volunteers who have a passion for music.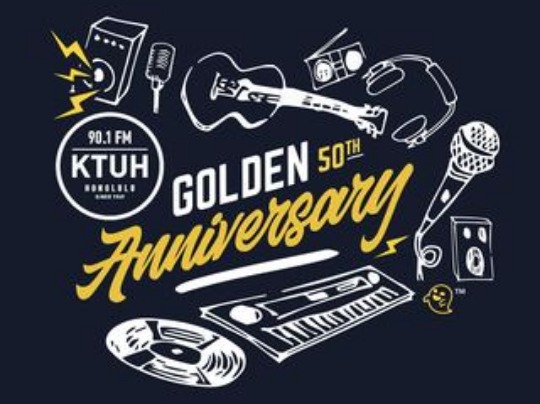 "During a time when radio is becoming more corporate, it's important to have independent radio as a walking, talking alternative," says Nick Yee, aka DJ Mr. Nick, who hosted a world music show called Jetset in 2006. "It's significant in that it's survived this long with so little."
The array of shows, music, and DJs include jazz on Saxual Healing with DJ Stevie, techno music on The Recovery hosted by Sam Champagne, and The Heavy Entertainment Show hosted by DJ Ai Kane.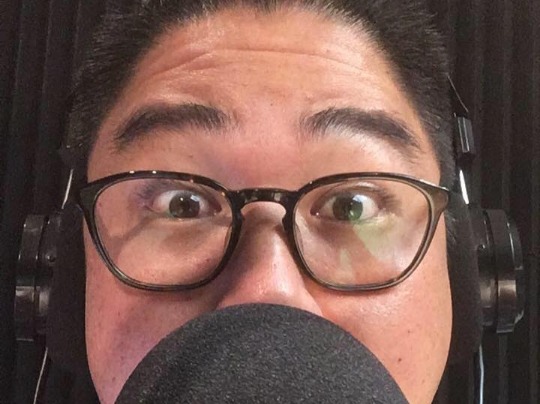 Hawaii Public Radio's DJ Mr. Nick got his start in radio at KTUH when he was a student.
"That's the beauty of KTUH," says Yee. "It reflects where we are as a society. And as society changes, so does the music. And if you don't like what you hear, wait another hour. Because it's always different."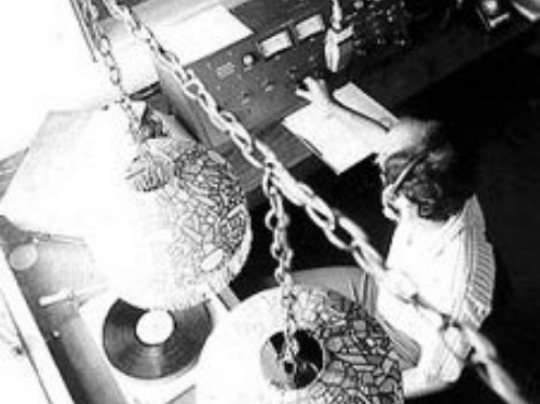 KTUH broadcaster circa 1978. (Photo: KTUH)
Over its five decades, KTUH has created opportunities for UH students to discover and foster hidden radio talents and skills. It served as a training ground for DJs like Yee and Okamura to pursue radio careers.
KTUH is where comedian James Reiplinger got his nickname Rap. KTUH disc jockey David Farmer invited Reiplinger to sing and play guitar on his radio show after seeing him perform at Tao Coffeehouse on King Street. Farmer introduced Reiplinger on the air as Rap instead of his original nickname, Rep. Reiplinger later became a disc jockey on KTUH.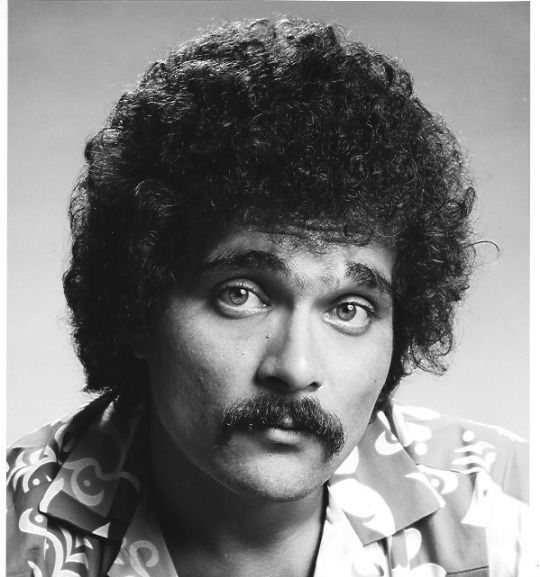 One of KTUH's most notable DJs in the early 1970s was comedian Rap Reiplinger. (Photo: Jerry Chong)
Although most KTUH disc jockeys don't go on to radio careers, being on air gives them confidence that has remained throughout their lives and a sense of purpose and belonging during their college years.
"KTUH has been like family to me," says Okamura.