Kauai residents Lisa Ledesma and Tracy Capman will be bringing their warm aloha spirit to chilly Boston.
The running partners will be among the tens of thousands of other top runners worldwide competing in the Boston Marathon on Monday. They're the only Kauai residents who'll be participating in the marathon.
Boston is one of the most competitive marathons in the world because you must qualify to enter or fundraise for charity. Ledesma qualified for last year's race, but she had to compete virtually like all the other runner because of the pandemic. She's looking forward to doing it in person. "There's nothing like getting the adrenaline from running next to athletes from all over the world and people cheering you on," says the Lihue resident.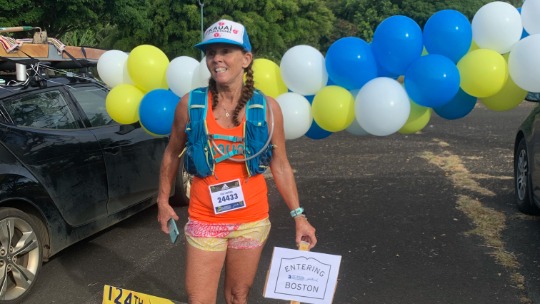 Lisa Ledesma finished the virtual Boston Marathon on Kauai in 2020.
The race, however, will be bittersweet for Ledesma, who's been dealing with hip and knee injuries that have slowed her training. She plans to do more fast-paced walking than running. Still, she's excited to go. "The injuries won't keep me down. I'm going to do my best to cross the finish line. It may not be my best time, but it'll still be a big accomplishment," she says.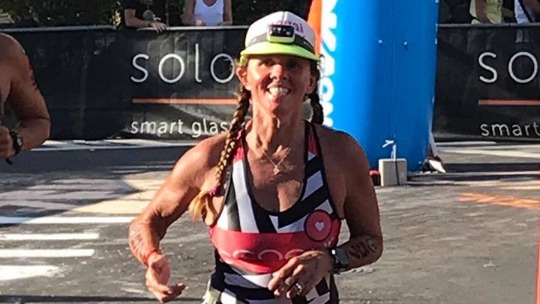 For Capman, the marathon will be one of the highlights of a year filled with ups and downs of the pandemic. Qualifying for the marathon eluded her for three years, so she's excited to live her dream. "I'm hoping to finish under four hours," says the Kalaheo resident. "Regardless of my performance, I'm just grateful to be a part of it and want to represent Hawaii well."
The two friends train together every Saturday morning in the running group Kauai Divas & Dudes. "We rely on each other for motivation and support," says Capman. "Sometimes you need someone to get you out the door."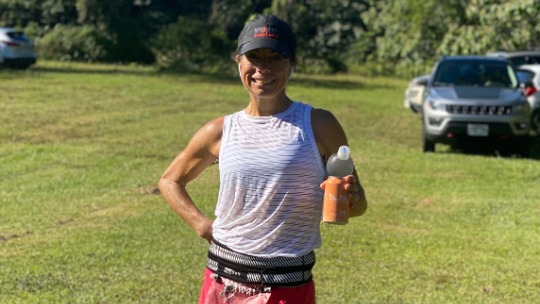 Tracy Capman after finishing the Hawaii Bird Conservation Marathon in Hilo.
Capman's dad got her into running when she was a young girl growing up in California. She ran in her first Honolulu Marathon in 2008 after moving to Hawaii. She's been competing in races ever since.
Ledesma didn't start running until age 35 after the birth of her children. She thought it would be a good way to stay in shape and have an outlet outside of work and home life. She'd run on the track at Vidinha Stadium on her lunch breaks from work. "I could barely catch my breath," she remembers.
The two friends have participated in several races together, including the Honolulu Marathon, Waikiki Roughwater Swim, and triathlons worldwide, including Kona's prestigious Ironman World Championship. Future events include a 31-mile race at Utah's Zion National Park in April and the Berlin Marathon next October.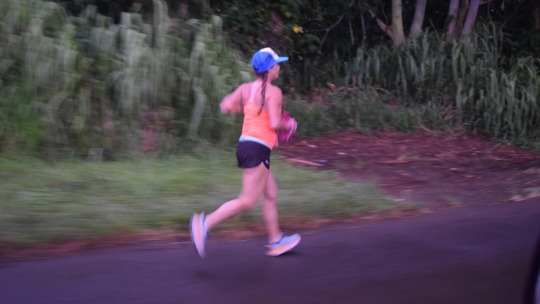 "Running gives me a sense of accomplishment and makes me feel good about myself," Ledesma says. "It's like medicine without taking medicine."
Her advice to other competitors: "Life is too short. Go after your dream. If you can dream it, you can do it."