By day, Chris Stark is a senior Linux systems administrator at Gemini Observatory. By night, he's an instrumental and rock guitarist and songwriter. Playing guitar had been just a hobby for Stark until he decided to take a chance on a dream.
Destiny calls
It all began when Stark saw an announcement for a five-day guitar camp in Vail, CO, hosted by one of his favorite guitarists, Steve Vai. Stark knew he wanted to go, but just wasn't sure. His wife, Marci, encouraged him to go. In fact, she said she wanted to go as well, to offer her support. How could Stark say no?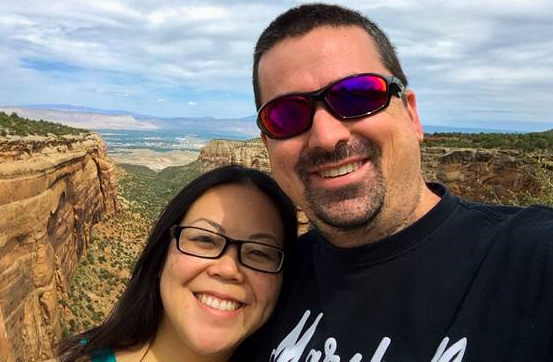 Stark and his wife, Marci, en route to guitar camp.

Camp rock
Fast forward to July 2015. Stark describes the guitar camp as a five-day marathon of lectures, demonstrations, stories, Q&A sessions, and concerts. The most exciting part of camp, according to Stark, was the chance for each camper to jam with Vai on stage.

One of Vai's lectures took place right before Stark's opportunity to jam with him. The lecture was about performing, avoiding stage fright, and learning to be present in the moment. "Prior to this lecture," Stark says, "I was mortified by the idea of being on stage with a legend like Vai. But hearing his words of advice had a profound effect on me."

Later that evening, as Stark got on stage and prepared to perform, Vai's words echoed in his mind: "You're a guitarist. This is what you know. Now play." The rest of the world disappeared as Stark jammed with his guitar hero. "We had a musical conversation. I was present in the moment and I loved every second of it," Stark says. They shook hands when they were done and Vai said that he enjoyed their jam session.

And the best part of the experience was that Stark's wife was there to witness his performance. "Marci has always been my biggest fan and supporter," he says.

Making his own music
One of the artists Stark met at camp was New York-based musician, Tom Atkins, who gave Stark a copy of his recent album. "It was so professional and polished," Stark says. "I asked him how he did it." Atkins shared his process and, to Stark, "no single step was insurmountable."

When Stark returned home, he dug out songs that he'd written in the late '90s and proceeded to record them in his home studio. "All the songs are instrumental guitar rock songs," Stark says, "and I played all the parts myself." After a couple months of recording, he had 13 songs completed. Since the songs were from his past, Stark named the album Legacy. To his surprise, "A few weeks after release, I sold enough copies to pay for the project."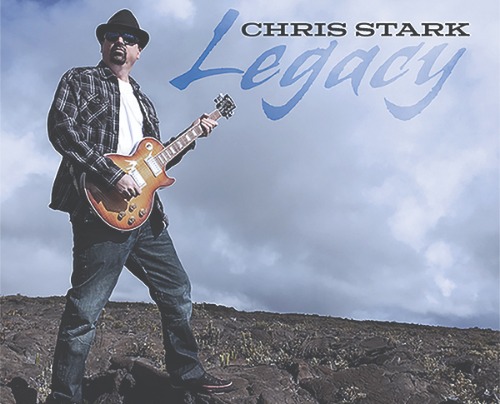 Stark's Legacy album cover
By taking a chance and signing up for guitar camp, Stark began his journey toward happiness and fulfillment that still continues today. Since the release of Legacy, Stark has released three additional albums. He's currently working on more music and hopes to have another album out at the end of the year.
The takeaway from this experience for Stark? "Life is short, so don't be afraid to chase your dreams." You may even create a legacy of your own.