Though I've worked in the mental health field for seven years, I'm still unsure about the concept of the holiday blues. When does the holiday season end? For me, the last fireworks of New Year's Eve ushered in shogatsu (New Year in Japanese) and all its rituals and responsibilities. Lunar New Year arrived earlier than usual this year; less than a month later, Valentines' Day and Nirvana Day arrive back-to-back.
So when do the holiday blues end?
I don't have a comprehensive answer for that, but what can't be denied is that the holidays can oftenpressure us to be happier, kinder, and brighter versions of ourselves. Beginnings and endings nudge us into examining our aspirations for wellness. My time in the mental health field has convinced me that wellness starts with knowing the nature of what hurts you, not just its name. Although we are all responsible for creating a compassionate and equitable world, much of our wellness comes from what we're able and/or willing to do for ourselves. Holiday blues or not, if you're feeling bittersweet, lonely, or conflicted as you celebrate, it may be time to find your pain points and take inventory.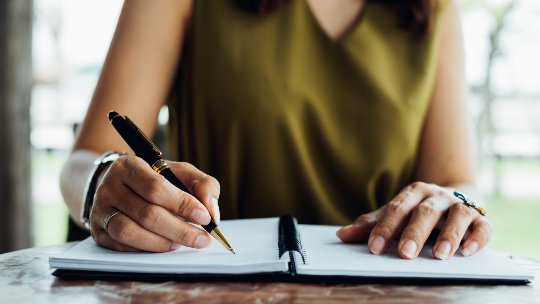 Step 1: Find the Pain Points
There are four major pain points for the human experience, all which center around change or the lack thereof: gain, loss, disruption, stagnation. Here are examples of each pain point:
Pain point 1: Gain or "What was added to your life this year?"
You were diagnosed with an illness and/or have experienced negative health symptoms.
You have new debt.
You have new responsibilities (e.g., a caregiver role, a promotion).
You started a new relationship (e.g., friend, significant other, new baby).
Pain point 2: Loss or "What left your life this year?"
You experienced the death of a loved one.
You ended a relationship.
You lost a job or opportunity.
You're feeling the loss of culture, heritage, and/or traditions.
You've lost time you wanted to dedicate to a goal (e.g. dating, finishing a project).
Pain point 3: Disruption or "What dramatically changed the course of your life this year?"
You physically relocated.
You realized how much you bought on Cyber Monday and need to change your entire budget.
You changed jobs, schools, majors, or careers.
You made a private truth public (e.g., sharing your sexuality and/or gender identity with others).
Pain point 4: Stagnation or "What didn't change about your life this year that you wish had?"
You didn't get the job or school opportunity you wanted.
Your relationship status didn't change.
You thought the holidays would bring your family closer but nope, that didn't happen.
You didn't learn a new language, change your appearance, make new friends, start therapy, or write that novel.
Step 2: Take Inventory
Taking inventory is about reviewing the resources you have to address your most distressing emotions and its most conspicuous pain point. It starts with a thesis statement: "I experienced/am experiencing (pain point) and that makes me feel (emotions). To address (emotions), I need (resource)."
When you start to frame your thoughts like this, things that were left unsaid find a way to be heard. The cause of pain is identified. The difficult emotions are differentiated and named. The bounties and scarcities of our life are revealed and we become motivated to leverage old resources and/or find new ones.
One resource that's available is NAMI Hawaii, the local branch of NAMI, the National Alliance on Mental Illness. NAMI Hawaii is a grassroots mental health nonprofit that offers free educational programs and support groups to people with mental health conditions or symptoms and their loved ones. No diagnosis needed, no "severity threshold." Come as you are; come as you want to be. Learn more about services on NAMI Hawaii's website or call 808-591-1297.
If NAMI Hawaii isn't a good fit for your current needs or if you're not even sure where to start, calling our local mental health helpline, Hawaii CARES, is a good idea. Find out more on their website or call 808-832-3100. Calls to 988, a nationwide mental health crisis line, are also directed to Hawaii CARES.
We at NAMI Hawaii wish you many reasons to celebrate, holidays and beyond.
Trisha Kimiko Chaung is the advocacy manager for NAMI (National Alliance on Mental Illness) Hawaii. She used to be the national manager of support groups for NAMI in Virginia and is thrilled/nervous/overwhelmed to be back home.