Spending the holidays alone can be tough. When you're on your own, it's easy to feel a bit joyless. I should know, I've made two big moves and spent many holidays far from home. Filling empty days can seem daunting and the pressure to embrace holiday cheer can turn the season sour. But I found that with a little intentional planning, the holidays can still be merry and bright.
Here are a few ways to create your own joy this holiday season.
Find community
Alone isn't the same as lonely. There's no shortage of ways to find your people.
Connect. If your loved ones have plans on Thanksgiving or Christmas, celebrate another day. Planning your own gathering will reduce your FOMO when the holidays come. Plan a video call for the day-of so you can take part from afar.
Gather (safely). If you haven't found your people just yet, start building your chosen family. Lots of community groups, senior centers, and churches organize dinners for people looking for a place to celebrate the holidays. Just remember to stay safe and follow COVID-19 safety guidelines in your area.
Volunteer. 'Tis the season to give back. Volunteering to serve or deliver meals, shopping for families and animals in need, and participating in holiday fundraisers are all opportunities to meet like-minded friends and feel connected to your community. Paddle for Hunger on Maui, catch a drive-in movie on Kauai, or take a Jingle Rock Ride on Oahu.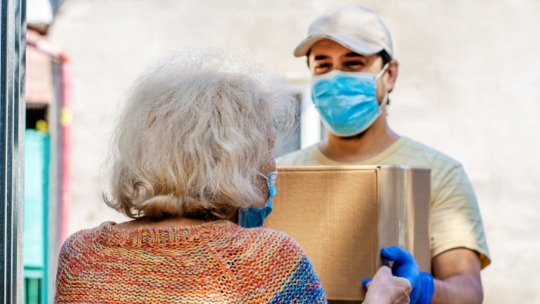 Plan fun
Don't wait for the fun to come to you. Bring the party by leaning in to the things you love.
Get out. It's tempting to hibernate, but the best way to create a joy-filled holiday is to find the fun. Look for safe holiday events you'll enjoy like outdoor block parties, craft fairs, and light displays in your area.
Get active. A turkey trot or full-on marathon isn't everyone's idea of fun, but exercise is a proven way to boost mental health. If a morning bike, hike, or surf gets you going, make sure to plan one on Thanksgiving or Christmas.
Get hungry. The holidays are all about food. If you love to cook, build your dream menu and make it. Take the opportunity to start your own traditions. Too many leftovers? Share them with your neighbors. If you'd rather leave your meal to a professional, order a to-go plate or go to a local buffet. The best part? You can eat whatever you want! No turkey, no problem. Order sushi, saimin, or a loco moco. Anything goes.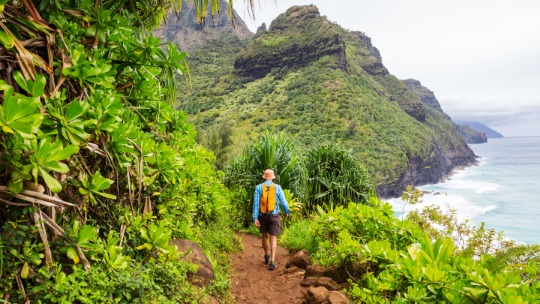 Take care
The most important person you can take care of this holiday season is you.
Be present. Seeing photos of family gatherings or friends celebrating can bring on feelings of isolation. Limit your time on social media and remember you're seeing the best version of people's holidays. Try to stay in the moment by doing something you enjoy like watching a favorite movie, cooking, or spending time with a pet.
Be grateful. It may seem counterintuitive to give thanks when you're feeling down, but gratitude has been proven to fight depression and boost overall mood. No need for grand declarations ― any small thing counts. There are lots of gratitude practices. Choose one you like and incorporate it into your holiday plans.
Be kind. Remember you're doing your best in a difficult situation. Acknowledge your feelings and approach them with kindness and curiosity. This year may be tough and that's OK. Set aside some time for self-care.