Next year, Shriners Children's Hawaii will celebrate its centennial of providing compassionate, innovative care that improves the quality of life for children and their families.
The specialty pediatric orthopedic hospital opened Jan. 2, 1923, in Liliha. In 1930, the Dowsett family mansion on Punahou Street became the permanent home of Shriners Hospitals for Children – Honolulu. Since then, the hospital has been reconstructed three times, with the current modern facility completed in 2010.
Shriners Children's offers care and treatment for a range of pediatric orthopedic issues including neuromusculoskeletal conditions, spine care and spinal cord injuries, and sports medicine. Services are provided regardless of families' ability to pay.
Here are two young adults whose futures are bright because of the dedicated care from Shriners Children's.
Realizing a field of dreams
When Hekili was 4 years old, his shoelace got caught under the wheels of a trackless train at a family birthday party in Hilo. Hekili was dragged over 100 feet and suffered a severe friction burn to his right foot.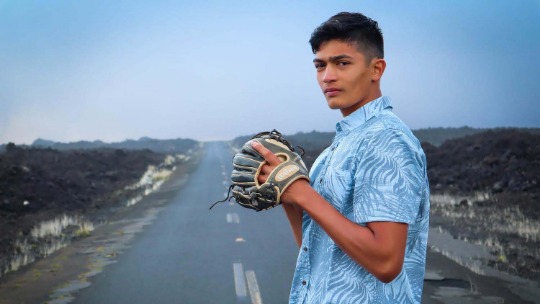 Devastated and unsure if he would walk again, his parents, Leilani and Jason, had him treated for burns at a Honolulu hospital. They subsequently sought specialized orthopedic care from Shriners Children's Hawaii.
Due to the severity of his injuries, Hekili needed skin grafts and custom orthotics. While he continued to receive treatment at Shriners Children's Hawaii on Oahu, he also visited the Shriners outreach clinic in Hilo. "We really appreciated being able to see his doctors close to home versus having to fly to Honolulu," says Leilani.
As he grew older, Hekili faced numerous challenges of recovery and rehab like a champion and persevered to the delight of his family and friends. He was able to participate in the outdoor sports activities he loved and even served as the Honolulu Standard Bearer for the Shriners Children's Open PGA golf tournament in 2019, where he met several golf pros and carried their scores.
"I was really excited to represent Hawaii and meet other Shriners patients from across the country," says Hekili. "And to do it all at a PGA tournament and getting the chance to meet professional golfers made it even more exciting."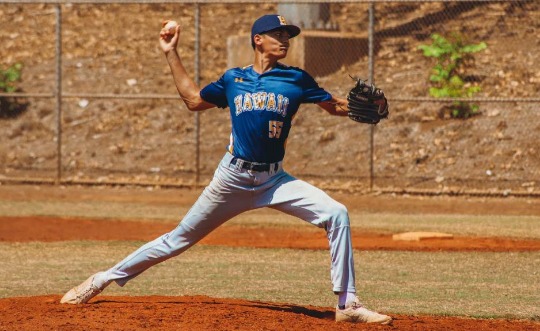 Hekili is now 18 years old and no longer requires orthotics. An avid surfer and collegiate baseball player, his life experiences have helped shape his future plans, which include a career in medicine inspired by the care he received at Shriners. No doubt that overcoming a significant health challenge at such a young age coupled with his tenacity and grit will help him realize his dreams.
Bracing for life's challenges
Lexie is a vibrant, charismatic 15-year-old student and cheer squad member who has scoliosis. Diagnosed at age 12, she didn't even know she had it until she stepped out of the shower one day and her mom noticed her waistline and shoulders were asymmetrical.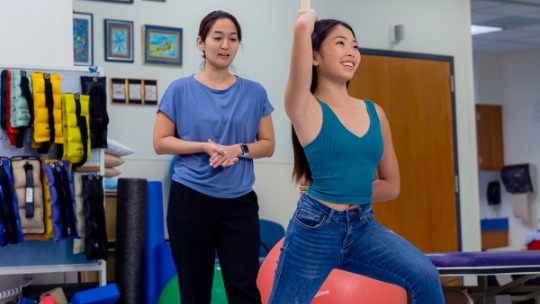 After visiting her pediatrician, Lexie was referred to Shriners Children's Hawaii where further evaluation and X-rays confirmed a 24-degree curvature of her spine. While the images surprised Lexie, little did she know they would play a personal role in her journey with scoliosis.
Shriners doctors advised Lexie and her parents that to prevent corrective surgery, she'd need to wear a custom back brace 18 hours a day for more than a year. When she received her brace a few weeks later, she felt that her strong convictions and positive attitude could push her through the discomfort of wearing it.
She quickly learned it would be far more challenging as the brace caused extreme pain and an inability to sleep. With tears in her eyes, Lexie sought solace from her parents who did their best to encourage her.
She reflected on how her life would change, including what she would wear over the brace, whether she'd be bullied at school, or if she could remain on the cheer squad. After all, cheer was her life, requiring practice six days a week of stunts, tumbling, dancing, bridging, bending, and jumping — things she always took for granted. She began wearing the brace under her clothes to hide it from her classmates and removed it before practices, hoping no one would notice.
Keeping things hidden was not Lexie's style. Encouraged by her parents to educate and inform others, one day, she decided to wear the brace over her clothes. She even carried her X-ray to let her peers and teachers know that she had scoliosis and that she was still the same energetic and expressive Lexie everyone knew. Surprisingly, her classmates didn't think it was a big deal and didn't bully or tease her as she previously imagined.
Her apprehension faded as support grew with some classmates being curious enough to want to try on the brace. Her Spanish teacher thought it was a new fashion trend. With a newfound confidence, she felt she no longer needed to hide it and it soon became an afterthought.
She continued to wear the brace as prescribed, removing it only during cheer practice and while bathing. She found ways to manage the discomfort such as wearing the brace over form-fitting undershirts to prevent skin irritation and bruising. She wore ankle weights on her wrists while sleeping to prevent her from inadvertently detaching the brace.
Armed with this knowledge, she channeled her outgoing personality and desire to help others into creating informational YouTube videos, sharing her journey and tips on how to make wearing the brace manageable. And while she's proud of being on the cheer squad that took second place at a recent competition, she's also passionate about other interests such as cooking and baking for her family and creating TikTok dance videos with her friends.
After 18 months of wearing the brace, Shriners doctors told her she no longer had to wear the brace. Tears of joy streamed down her cheeks as all her hard work and dedication finally paid off.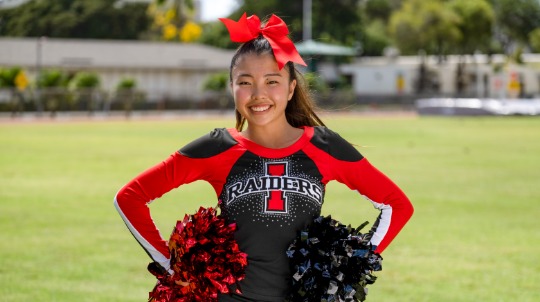 As she continues her active life, Lexie and her family make it a point to spread the word about the excellent care she received at Shriners Children's Hawaii. In fact, she recently shared her journey at a Shriners Hospital scoliosis conference. Her Shriners ohana will celebrate the day when she becomes the actress or TikTok influencer she wants to be.
Watch Lexie's YouTube videos: