When I was a kid, summer weekends meant trips to the drive-in. My parents would load up the car with blankets and pillows for maximum comfort and popcorn for snacking. We had one of those station wagons with a third row of backward seats, so we'd back into our spot and pop open the trunk for prime viewing. I treasure those memories of fuzzy, echoing car radios and the glow of movie magic.
A few weeks ago, I had the opportunity to re-live those childhood nights at the Great Pumpkin Drive-in. In a year when it's been tough to find safe activities outside the house, Holy Nativity School's drive-in was a welcome surprise. With the help of Kani Kanoa Creative, they've successfully hosted an audience of more than 1,250 each drive-in weekend.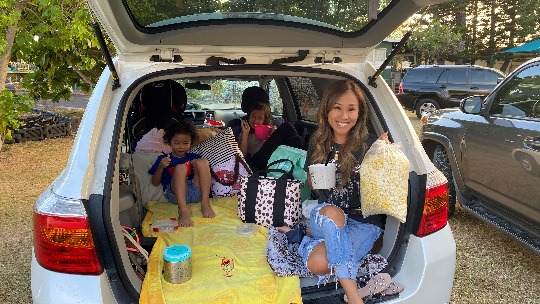 Holiday Drive-in
Next weekend, Holy Nativity will host a holiday drive-in fundraiser showing "The Grinch" (2018) and "Elf" at their Aina Haina campus. Kani Kanoa will be hosting additional showings of both movies and "The Nightmare Before Christmas" at the Mililani Golf Course. "We're really leaning into wear your matching pajamas, wear your ugly Christmas sweater, put on your Santa hat. All those things to fully embrace the season," says Dorothy Jorgensen, co-director of development at Holy Nativity School. "This year, we're all having to do things a little differently, but we'll all be dressed up.
Costumes aren't the only way Holy Nativity is bringing the holiday cheer. There will be decorations and a twinkling holiday background for photos. Popcorn, kaki mochi, and snack packs with "Grinch popcorn" from local small businesses will also be available.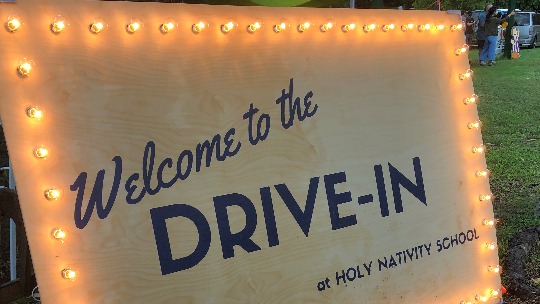 Jorgensen has three sons, second grade and younger, and is a Holy Nativity School parent. It's how she got involved in planning events for the school. Her kids are too young to remember the Waialae Drive-in, so they had trouble understanding when she explained that they were going to watch a movie in their car. But it was an instant hit once they got there. "The three weekends we've had it my family's gone and every weekend they've had a great time. They can't wait for our next one," she says.
COVID-19 Safety
Holy Nativity has been learning in person since July without any COVID-19 infections, so they were well-prepared to invite families safely on campus. It's been a much-needed dose of routine when everything seems a bit uncertain.
"There's a such a sense of normalcy when you walk through the gates," she says. "The kids are wearing masks and they have Plexiglass in their classrooms, but they look very much like any other kid in any other year and I think that's the most amazing thing."
The school is bringing the same type of measured safety precautions to the drive-in. They ask that everyone who attends social distance and wear their mask when they leave their car. Tickets are scanned through car windows as you enter and snacks can be ordered ahead of time to avoid lines.
"Even during an unprecedented time, there's still joy to be found in areas big and small," says Jorgensen.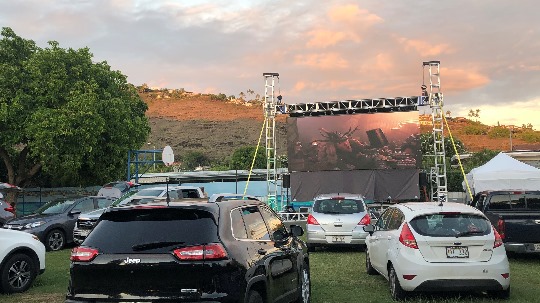 Check out the drive-in or schedule a virtual tour of Holy Nativity School. Look out for more drive-in movies at Holy Nativity this spring!