HMSA neighborhood centers are home to our friendly representatives who make all the difference with their quality customer service. As soon as you walk in, you'll find them standing by with a smile six days a week. We're here to answer your questions and make sure you're confident in your health care.
Our neighborhood centers are also open for our neighbor island ohana in Kahului and Hilo. And we have an office in Lihue. You can learn more about your health plan benefits, find a doctor, prepare for retirement, and more.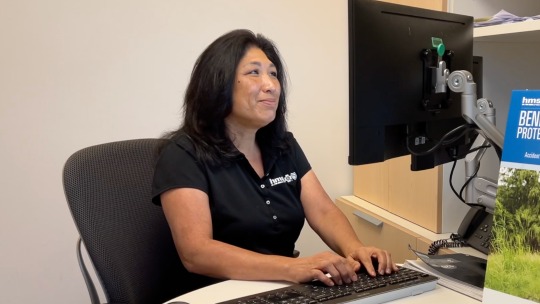 Amy Nobriga is an HMSA Honolulu neighborhood center associate who loves helping members.
"We greet our members and welcome them into the office. A lot of them are very impressed at how the office looks," says Amy Nobriga, HMSA Honolulu neighborhood center associate. "We try to make them feel comfortable. We hear them out, we hear the situation, and we try to offer options or solutions. I think having that face-to-face contact with that person helps them know they're being taken care of."
"It's like an ohana, like a family. When I walk in, I feel welcome. You're helping me with my medical and my well-being. Thank you for your legendary service and for taking care of me. This is such a great place, convenient, with fabulous workers who are always there for me when I need it," says Mililani resident Randy Eslit.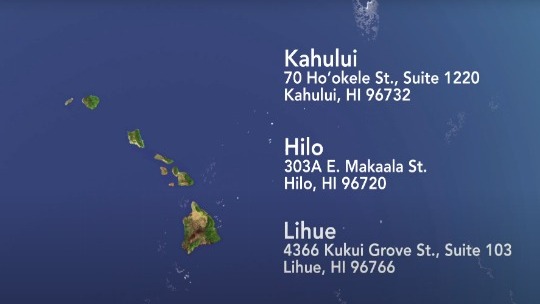 HMSA's neighborhood centers are also open for neighbor island ohana in Kahului, Hilo, and Lihue.
Our neighborhood centers are where you can pay your bill or buy a new plan for you or your business. It's also where we host in-person health seminars and events look out for more information on hmsa.com.
"They're so awesome and, like you said, it's just so easy to talk to them, it's like talking to family," says Makakilo resident David Takami.
Whether you're ready to retire and enroll in our Medicare Advantage plans or have questions once you've enrolled, our specialists can guide you toward the best plan for your needs.
"It's good to know that you're helping someone who needs direction and I think health plan coverage is very important for our kupuna to make sure that they stay as healthy as possible for as long as possible," says Denise Imai, HMSA Pearl City neighborhood center associate.