Finding personalized and compassionate health care can be a complicated, difficult process. To better address this issue, HMSA has a dedicated team of care managers who believe that creating a healthier Hawaii is more than just a nine-to-five.
"I can't imagine anybody in our department who doesn't want to be here. We all have a passion for what we do," says Susanna Taylor, HMSA health coach and care manager. "We really love helping people."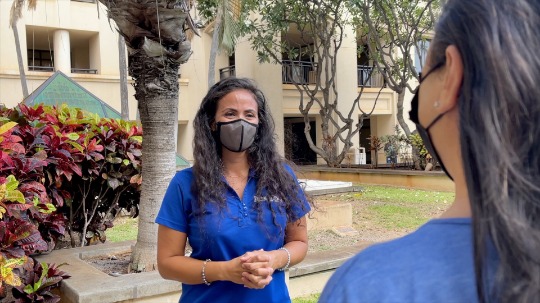 HMSA health coach Susanna Taylor says she has a passion for helping members.
Caring for our members and guiding them to better health is a privilege. Before Ewa Beach resident Gina Sakuma was paired with Taylor for health coaching, Sakuma struggled with chronic acid reflux and managing her weight.
The challenges she faced before the pandemic grew even larger during it. That's when Sakuma's doctor told her it was time to get serious about her lifestyle.
"I can't even express how much it's done for me," Sakuma says. Thanks to Taylor's one-on-one help, Sakuma found new strategies and a positive outlook on life. "The way I eat, the way I think about food … I learned what I should have in my body and because of that, I feel better," she adds.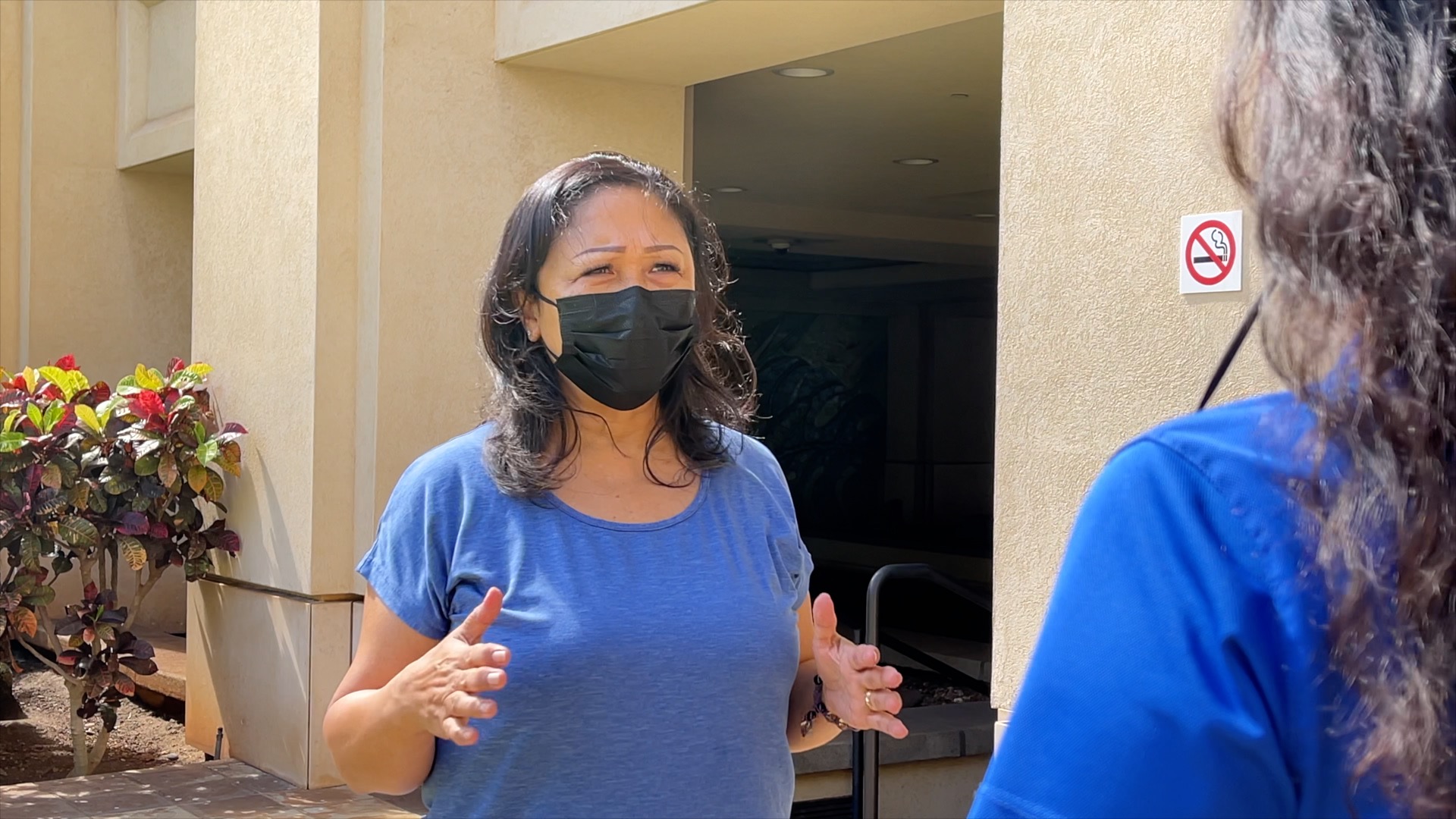 HMSA member Gina Sakuma meets with her health coach, Susanna Taylor.
Taylor is overwhelmed with joy when she learns of the progress that Sakuma is making. "Oh goodness! It gets me right in my heart — when I hear someone is making changes, I know it takes a lot of effort," Taylor says. "I just love getting to help people change their mindset about certain foods and what they should be doing. It's so rewarding. People like Gina make it really easy."
It's a win-win situation for everyone involved. Providers say our care managers are invaluable team members when it comes to creating a healthier Hawaii.
Blane Chong, M.D., runs his family and sports medicine practice in Kaimuki. He recognizes the support that HMSA provides. "I refer to the HMSA program daily," he says. "And a lot of the patients just need help with their lifestyle — losing weight, eating healthier, exercising … and Susanna the health coach has been a great resource for them."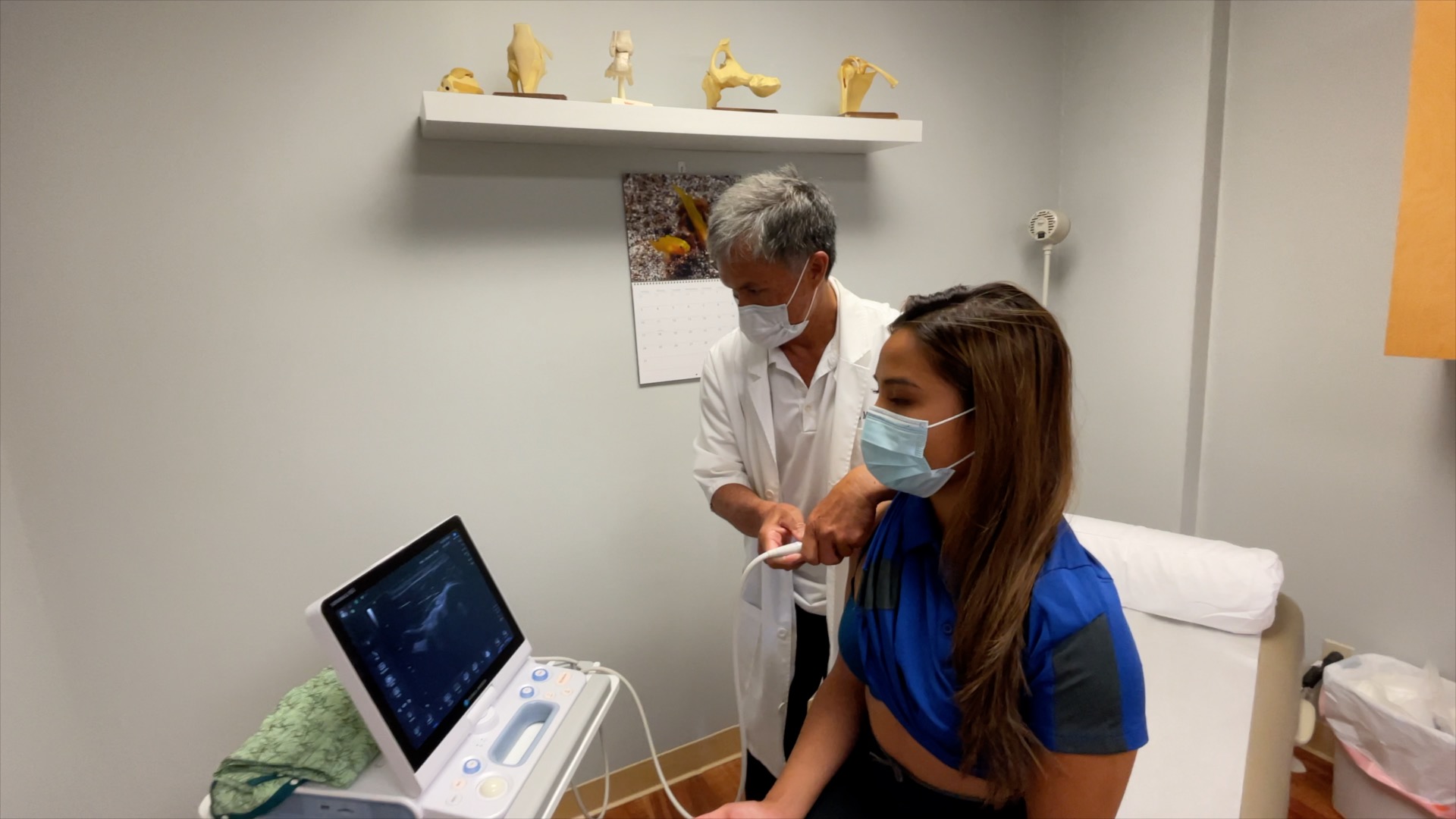 Dr. Blane Chong conducts an ultrasound on a patient. He refers his patients to HMSA's health coaching program to support positive health outcomes.
"If you care about improving your lifestyle or what you eat and what you do, and you want to live a little bit longer, this is a good way to help," Sakuma adds.
"If it's not me, it's another health adviser who's just ready to pick up and help in any way they can," says Taylor.
To learn more about HMSA's Health Coaching program, call 1-855-329-5461.