Imagine "Rebecca," a young woman pleading for a second chance as she stands alone in front of a drug court judge. She is fighting to survive financially; the pandemic wiped out her hairdresser's income. She is fighting to stay sober. She must, not only for her sake, but also for the sake of her unborn child. Fortunately, the Friends of the Big Island Drug Court provides assistance and more importantly, hope. Rebecca is no longer alone.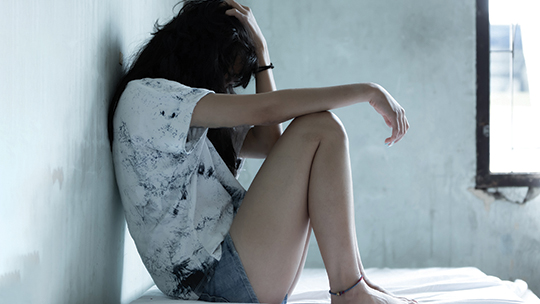 This scene may not have been the one you imagine when you think of the courts. Most likely you conjured up a television courtroom drama, such as Boston Legal, L.A. Law, or Perry Mason. A judge in a black robe sitting behind an elevated bench while attorneys argue in front of a jury. Seated nearby, the parties await a decision. But our courts have evolved and so have the opportunities to support the public.
Courts were originally designed to provide a neutral place allowing parties to present their case to a judge or a jury. However, when courts began to experience crushing caseloads, a new solution was needed to deal with drug addiction, mental health, and family issues. Judiciaries embraced "problem-solving courts" or "therapeutic courts" and Hawaii quickly joined that trend.
Therapeutic courts
Therapeutic courts focus on treatment, offering alternatives to standard prosecution. In short, the defendant is someone who needs treatment, not incarceration. The goal is for people like Rebecca to successfully complete treatment and return to a productive life.
Another court, the Community Outreach Court, helps people clear up fines and take care of outstanding bench warrants for nonviolent offenses so they can get a state ID or driver's license. With a valid photo ID, people can request basic assistance such as housing and food stamps.
Help is available.
Friends of Court Appointed Special Advocates: They work to improve the lives of over 2,700 children in foster care by funding programs and projects such as Aloha WE Care, which makes packages of food, soap, toys, books, and Foodland gift cards for children in foster care. Visit their website or call (808) 954-8124.
Friends of the Big Island Drug Court: This organization supports the Big Island Drug Court and the Big Island Veterans Treatment Court. Volunteers help participants find outpatient substance abuse treatment and provide encouragement through the recovery process. Call the Drug Court Probation office at (808) 961-7566 in Hilo or (808) 443-2200 in Kona.
Friends of the Judiciary History Center: The King Kamehameha V History Center offers law-related education activities and resources, such as teacher workshops and live webinars for the public. Virtual tours of the center museum are also offered. The Friends of the Judiciary History Center raises funds to support these programs and projects. Visit their website, email info@ jhchawaii.net, or call (808) 539-4999.
Court interpreters: One in four Hawaii residents speaks one of 50 community languages. Bilingual court interpreters play a key role in ensuring that everyone is fully able to participate in their court proceedings. Once trained and certified, court interpreters are paid for their services. Email OEAC@courts.hawaii.gov or call (808) 539-4860.
These organizations and others work hard to help ensure justice for all.

Leslie A. Hayashi was a trial judge in Hawaii for 25 years. She serves on The National Judicial College Board of Trustees and taught at the college for 20 years.