Army veteran Lonnie Hicks lives with pain every day. But when he paints, life feels so much better.
"I get in the zone," said the Honolulu resident. "And although my pain is still there, I'm not concentrating on it as much. I get lost in my art."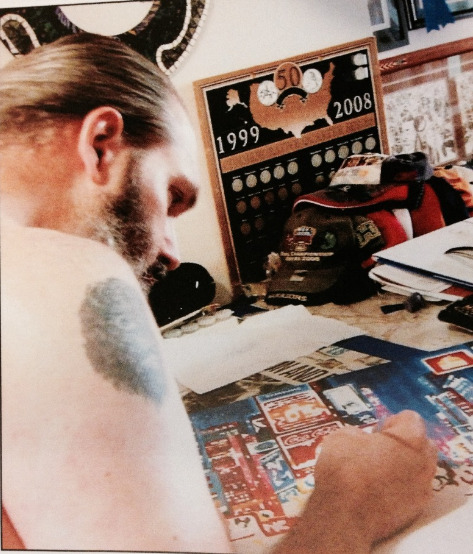 Hicks has a rare chronic neurological disorder in his head called trigeminal neuropathy. People commonly refer to it as the suicide disease. "It's so painful that a lot of people can't handle it," he said. "The nerves fire pain constantly. It's very excruciating."
A knee injury also forces Hicks to use a walker and wheelchair. He's on high dosages of pain medication, but they eventually wear off after a while.
Finding a calling
His life changed for the better when he discovered the art therapy program at the Veterans Affairs Pacific Islands Health Care System located at Tripler Army Medical Center. The program helps veterans like Hicks explore their artistic side to help deal with physical and psychological ailments. The program helped Hicks uncover the artist in him and his talent for painting-by-number, woodworking, etching, latch hooking, and writing poetry.
"Art encourages veterans to look beyond their disabilities and focus more on their abilities," said psychiatrist David Bernstein, M.D., associate chief of staff of Mental Health Service. He's seen how art has helped veterans who are dealing with post-traumatic stress disorder.
"It's very meaningful for them to realize they have a talent," said Bernstein. "It gives them a sense of self-worth and identity. They feel engaged and valued as a contributing member in the community."
Not alone
Art also helps them connect with other veterans to realize they're not alone. Veterans in the program enter the National Veterans Creative Arts Competition. There are categories for carving, crafting, painting, photography, sculpting, stitching, writing, and visual performance. Veterans who win the Hawaii contest in March move on to compete in the national competition in the fall. Hawaii veterans may be invited to a weeklong festival, which is held in a different state every year. "Art brings people together," Bernstein said.
Hicks, who served in the Army from 1979 to 1986, has entered the contest for the past nine years. It gives him a goal to work toward and a sense of accomplishment.
"When I first started in the art program, I was in a bad place mentally," he said. "I've now found that I can paint for hours without thinking about the pain. I'm now happy and enjoying my life. I'm blessed."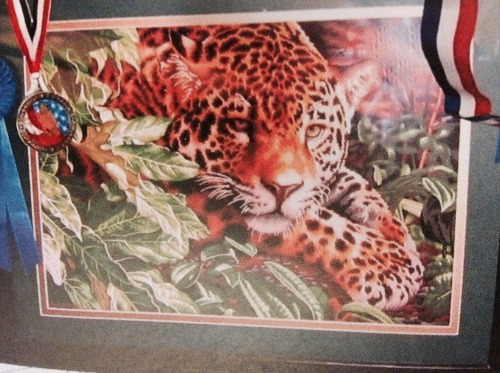 People thought Hicks' paint-by-number, titled "Hidden Danger," was a photograph. It won the Gold Medal in the 2010. "I had no artistic ability, so to win a national medal was huge for me," he said.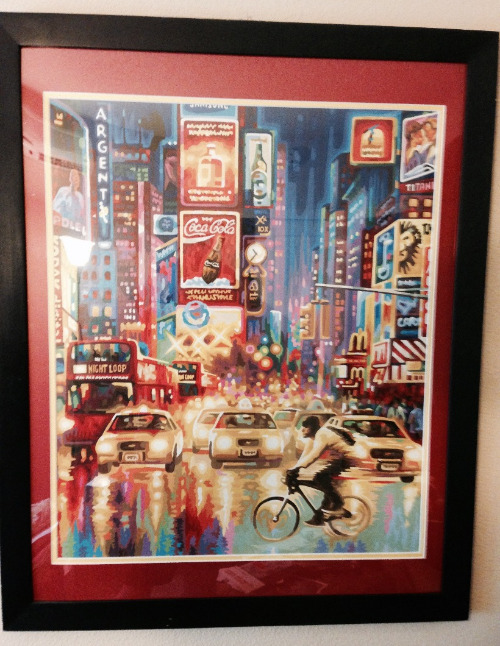 "Rain in Times Square" won Gold Medal in the paint-by-number category at the 2013 national contest in Reno, Nevada. Hicks likes the reflections on the water, bright colors, and sense of motion with the cyclist.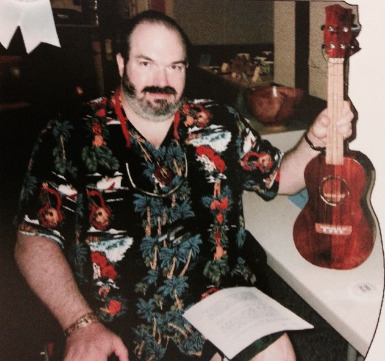 Hicks carved his first ukulele to enter in the 2010 contest. He won 3rd place in the woodworking category.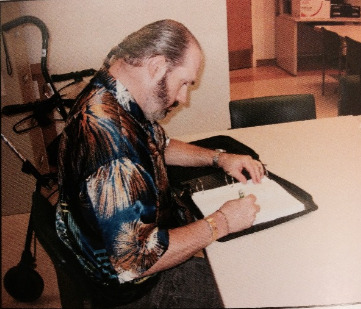 Not just a visual artist, Hicks also has a way with words. He's entered two poems in the contest that both won local awards.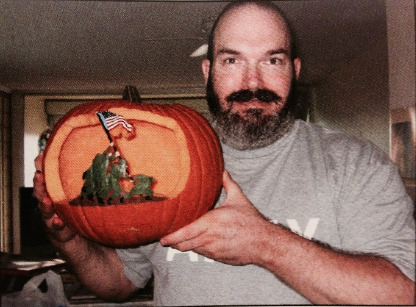 Pumpkin carving isn't a contest category, but that doesn't stop Hicks from expressing himself in this art form. One of his favorite carvings is the Marine Corps War Memorial Monument (Iwo Jima Memorial) in Arlington, VA.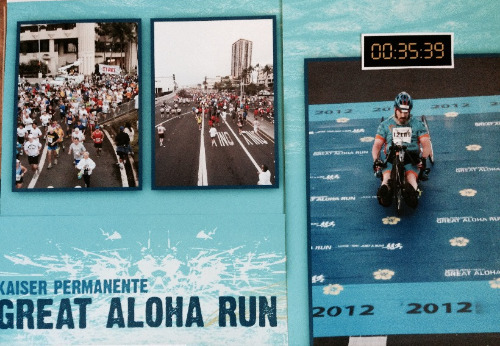 Hicks gets around in a wheelchair, but that doesn't stop him from being active. He enters local races like the Great Aloha Run using a three-wheel hand cycle. Studies show physical activity can help alleviate physical pain and depression.
For more information on VA Pacific Islands Health Care System, check out their website and like them on Facebook.

Photos courtesy of Lonnie Hicks