Get a jump start on spring cleaning this February by observing Decluttering for a Cause month! It focuses on clearing out your home and office and donating items to charities and nonprofit organizations.
Decluttering isn't just good for your home or workspace. It also helps improve your mood and health. According to Mayo Clinic, extra stuff can create a stressful environment, make it hard for you to focus, and even keep you up at night.
For tips on how to declutter, turn to Marie Kondo, whose book The Life-Changing Magic of Tidying Up went viral. Kondo's method is known as the KonMari Method. It includes:
Committing to tidying up.
Tidying by category, not location.
Discarding items that don't "spark joy."
Once you've decided what to keep and what to give away, where do all those items go? RYSE Hawaii is a local nonprofit that accepts donations. The Kailua-based organization helps our state's street youth get back on their feet and move beyond homelessness.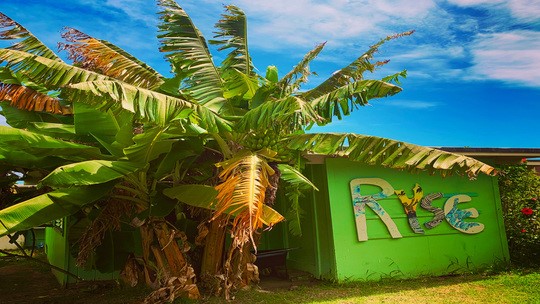 Residential Youth Services and Empowerment shelter for youth experiencing homelessness
Last year, 150 youth between the ages of 14 and 24 used drop-in and emergency shelter services at RYSE. Carla Houser, the executive director of RYSE, says there's always a great need.
"Youth homelessness is a growing and persistent crisis," Houser says. "Unless we address the lack of affordable housing and high cost of living, young people who haven't yet gained the skills and education for a living wage job will continue to be priced out of Hawaii."
Houser adds that homelessness is often the result of a lack of support from family and friends. Most of the youth that RYSE serves have been kicked out of their homes, aged out of the foster care or detention system, or have nowhere to turn for behavioral health support.
"Recreating a supportive, nurturing environment for youth to feel safe and valued gives them space to start the healing process and a new supported journey into adulthood," Houser says.
Cheryl Amina, an employee at HMSA, knows firsthand about the incredible work RYSE is doing to help. After she lost her son to suicide in 2019, she noticed one of his friends needed extra support. Amina and her family took the young man in, but she knew she couldn't get him the resources he needed. That's when she found RYSE.
"RYSE welcomed him, and he'd catch the bus from Kapolei to Kailua a few times a week to use their resources," Amina says. "He got a job through RYSE and eventually lived there."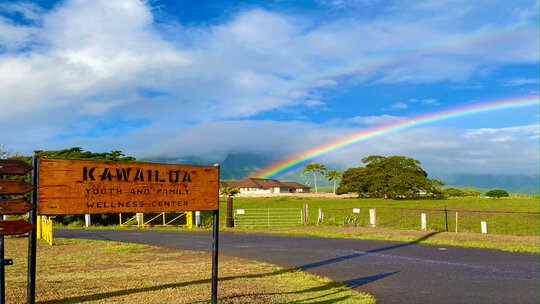 Kawailoa location for RYSE
Since then, Amina has been working to give back to the nonprofit. When HMSA held a donation drive for RYSE, Amina volunteered and organized a fundraiser in honor of her son. She posted about "Friends of Jet #35" on social media and the response was overwhelming. There were enough donations to fill two vans.
"The people who donated gave from their heart," Amina says. "Even though they may not have had much, they still gave. And to me, that's a blessing."
If you'd like to help, here are some of the most-needed items for youth experiencing homelessness:
Canned food, nonperishable snacks, bottled water, reusable water bottles.
Electronic devices like tablets and smartphones (gently used).
Socks and underwear.
Hygiene items (including feminine hygiene products).
First aid supplies.
Twin- or full-sized sheets.
Pillows and blankets.
Towels.
Clothing and shoes.
With more than half of RYSE youth identifying as Native Hawaiian or part Hawaiian, Houser says helping them now will help ensure they stay in the islands and connected to their roots.
"When our young people leave Hawaii, we lose their voice, their culture, their language, the richness of their lived experiences," Houser says.
Photos courtesy RYSE