Melissa Lucero knew she had to do it.
"I don't know how to explain everything that happened," she says. "I just knew in my gut that I was this girl's match."
When a friend in Colorado posted on social media that she had kidney disease and needed a transplant, Lucero felt drawn to see if she was a match. When test results came back positive, she had an even tougher decision — whether or not to become a donor.
Her decision was made more difficult by the memories of another surgery that almost took her life.
From a physical standpoint, Lucero was a prime candidate. A donor who Kai Yamaguchi, M.D., a kidney transplant surgeon at Queen's, might describe as "the healthiest of the healthy."
But what Lucero didn't know was that distressing memories from a past surgery would present an unexpected challenge. "Eight years ago, I had a traumatic hysterectomy where I nearly lost my life," the retired nurse says. "I didn't realize that stuff was still underlying."
"Early on in the days of living kidney donation, as transplant professionals, we didn't appreciate the mental stressors that donation could place on somebody," says Dr. Yamaguchi. "That's been a focus of some of the regulations to protect those donors and to make sure that we're trying to be as emotionally and physically conscious of them as possible."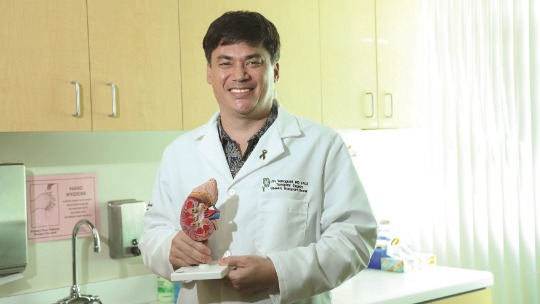 The Queen's Transplant Center has a team that helps potential donors work through all of the issues that could arise. The team includes patient care coordinators, social workers, donor advocates, and many others.
"Transplant only works as a team," says Dr. Yamaguchi. "There's no way any one person can do it. I absolutely couldn't do my job without the patient care coordinators, the social workers, and other people too many to list. It really, really takes a team."
Lucero's team approach has proven successful for others. A lot of people helped Edith Navarro through the donation process when she made the decision and gave a kidney to her husband Raymond 10 years ago. After she found out that she and her husband were a match, Edith still had questions about whether donating was a good idea. She found her answers by talking with her doctor and from seeing examples of others who went through the procedure.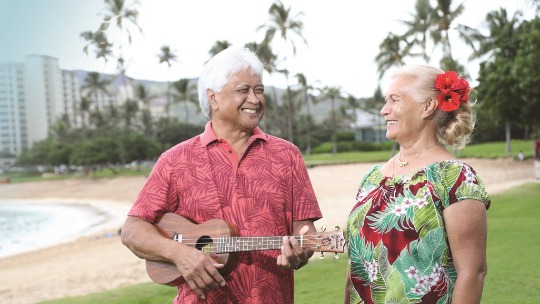 Today, Edith and Raymond speak to groups about the organ donation process. While the results can be positive, Raymond says the process leading up to it can be challenging.

"It's a long process to qualify. I don't think people realize that," he says. "We have to be honest with them and tell them that they go through a stringent test," which takes about four months. After the battery of physical tests, Raymond says the last important piece is the psychological tests.

With all of the tests out of the way for Lucero, all that's left is clearing that final mental barrier. Her transplant surgery is scheduled for early 2020.

Through it all, Lucero is glad she made the decision to donate. And with the help of her family and her medical team, she's confident that she'll find the strength to see it through.

"I am a nurse and one of the things that I signed up for was to help people," she says. "If I have the ability to help people in whatever aspect it is, I've always wanted to be there to help."

giving of yourself
While many people have committed to donating their organs when they die, it takes a special kind of inner strength to donate an organ like a kidney while they're still alive.

"Unfortunately, the need continues to rise as the wait list continues to rise," says Dr. Yamaguchi. The center says more than 400 people are waiting for a kidney transplant in Hawai'i, but only a small percentage will receive a kidney because of the shortage of donors.

Maile Reddy, the living donor patient care coordinator at The Queen's Transplant Center in Honolulu, says there are some factors that would rule out a potential donor, such as being significantly overweight or having diabetes.

"You can have well-controlled high blood pressure in certain circumstances," Dr. Yamaguchi adds, "but we're essentially looking for the healthiest of the healthy patients."

To find out more about the Living Kidney Donor Program at Queen's, call 808-691-1179.