When it comes to the holidays, I try to avoid the mall as much as possible. Instead, I make a short trip to my computer. Yet while online shopping offers great deals and saves you from the hassle of insane crowds and parking, there are certainly pitfalls to avoid when you go online.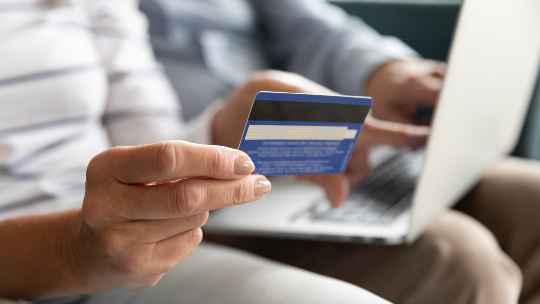 "Hawaii consumers are victimized by internet scammers on a daily basis," said Stephen Levins, executive director of the state's Office of Consumer Protection. "These include prize and sweepstakes scams, 'Nigerian scams,' and identity theft."

Cyber Monday, the online shopping event the Monday after Thanksgiving, is right around the corner. It provides plenty of opportunity—for shoppers and cyber criminals alike. Last year, a record $2 billion was spent online on Cyber Monday. Meanwhile, according to brand protection company Mark Monitor, one in six online shoppers is tricked into shopping at fake sites.

How can you protect yourself online? The OCP provides these tips for safe online shopping:
Only do business with reputable companies.
Use a secure browser. The website address should begin with https:, instead of the usual http:.
Use one credit card to make all online purchases.
Print and save all receipts and confirmations.
Make sure you clearly understand a company's return policy.
Check the company's privacy policy.
Never respond to an offer by way of a spam or bulk email. If something sounds too good to be true, it usually is.
If you receive an email asking for personal information, don't hit the reply button or click on any link in the e-mail. Instead, go directly to the sender's website by typing in its web address.
Contact the Office of Consumer Protection for more information. The OCP, Attorney General, and the Department of Health recently also updated Hawaii's Fraud Prevention & Resource Guide. It's a great source for information on all types of fraud, not just online, and provides extensive contact information, both locally and nationally.