The COVID-19 pandemic disrupted health care all over the world. But thanks to Federally Qualified Health Centers (FQHCs) in communities throughout the state, many of Hawaii's neediest residents continued to receive care.
FQHCs provide a wide range of services to people who may otherwise have a hard time getting the care they need. These health centers provide a significant amount of care and services to people who are homeless or are struggling with addiction. No one is denied service because they can't pay.
Island Scene has featured the work of FQHCs over the past year and concludes this series with these health centers.
Kalihi-Palama Health Center
In the heart of Kalihi-Palama, the Kalihi-Palama Health Center (KPHC) serves more than 20,000 patients each year in an area largely populated with ethnic minorities. This is why the health center's translation services are so important.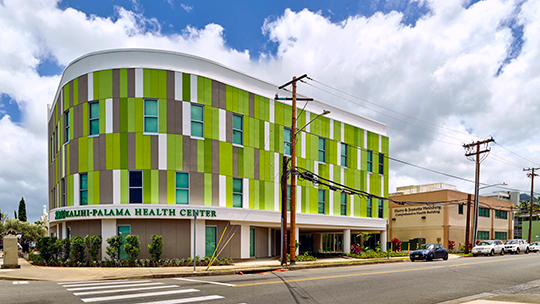 "We have interpreters and it really helps," says Blandina Mamaclay, a pediatric nurse practitioner at KPHC. "Many patients are diverse in their culture and how they manage their health. We have community health care workers who speak different languages and help bridge the cultural gap, which helps patients to be more compliant."
Mamaclay recalls a 5-year-old child who arrived from American Samoa and went straight from the airport to KPHC. "He just came walking in and we don't turn away patients. His mom brought medical records to show that he was suffering a brain bleed. He was swaying and not very stable."
KPHC works closely with Kapiolani Medical Center for Women and Children, so Mamaclay arranged an MRI for the child. "They worked with him at KPHC and he regained his normal baseline," she says.
KPHC provides internal medicine services, women's health and pediatric care, and dental, optometry, and behavioral health services.
Bay Clinic
Serving over 20,000 patients in East Hawaii, Bay Clinic has become a critical player in a very fragile health care system that thrives on partnerships.
"One of my hopes for Hawaii Island is to facilitate a model of collaboration in which community and rural health centers, the hospital, independent physicians, urgent care clinics, specialty physicians, and enabling services come together to help each other fulfill their mission," says Bay Clinic CEO Kimo Alameda, Ph.D.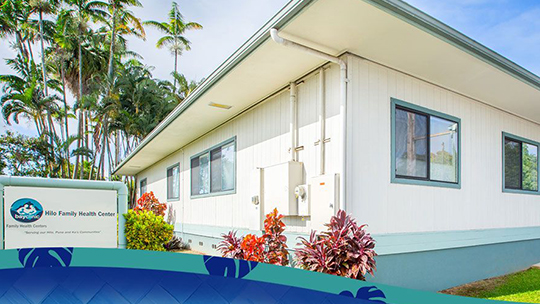 This collaboration was especially valuable in the case of a Bay Clinic patient named Mary, who was sent to an emergency room for pelvic pain and was found to have an enlarged uterus. Instead of having her uterus removed through a large abdominal incision (i.e., an abdominal hysterectomy), Mary had a total laparoscopic hysterectomy, which required only three small incisions. This was the first time this procedure had been done in Hilo, thanks to Bay Clinic's coordination with Hilo Medical Center (HMC) and the John A. Burns School of Medicine.
Mary's surgery was a success. She went home the same day and returned to work soon after.
The clinic also works with HMC to identify Bay clients who either overuse emergency services or clients who need a seamless transition from inpatient care to home life.
What began as a small women's clinic with five staff members at the Hilo Lagoon Center nearly 40 years ago has grown into a health care network with nine locations and 190 employees. Serving East and South Hawaii, Bay Clinic is the largest FQHC on Hawaii Island and second largest in the state.
Koolauloa Health Center
When Jolanda Kahele joined the diabetes prevention program at the Koolauloa Health Center in Hauula, she never imagined the kind of impact she'd have on the people in her community.
By the time Kahele had completed the program twice, she had lost 60 pounds. Inspired by her ability to improve her own health, she took the available resources, armed herself with newfound knowledge, and became a lifestyle coach to encourage others.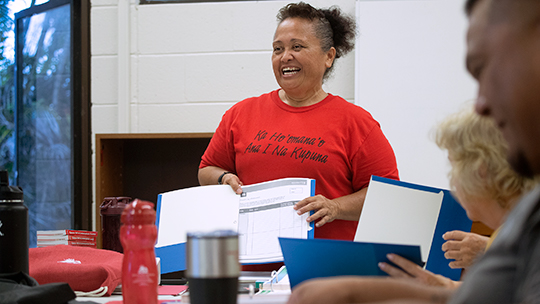 Jolanda Kahele
"I've seen so many changes in such a short time," she says. "Our clients are still losing weight. Whenever they need help and run in to me, I can help. They see the changes in themselves and then they help family and friends who are also on that borderline."
Koolauloa Health Center has locations in Hauula and Kahuku. It offers medical, dental, behavioral health, and pharmacy services and programs for smoking cessation and help with coordinating care and applying for assistance programs.
Molokai Community Health Center
As the only FQHC on the island, the Molokai Community Health Center (MCHC) is tasked with serving 7,200 residents in what the U.S. Public Health Services has designated a medically underserved health professional shortage area.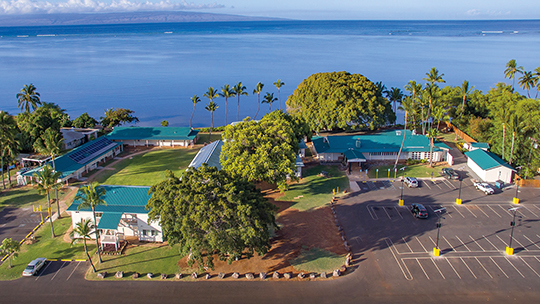 "The fact that we're an FQHC is a huge asset to the community," says CEO Helen Kekalia Wescoatt. "We serve about 67% Medicaid [QUEST Integration] patients, which is pretty reflective of the entire patient population. I think a private practice would have a hard time here."
Nearly half of MCHC patients are children who receive primary medical care and dental services. "We're serving children and their mothers typically in the age range of 18 to 40 years," Wescoatt says. Among children and their mothers, major health care needs include maternal and child health risks, baby bottle tooth decay, childhood asthma and obesity, and teen substance abuse.
"We also have a small but growing population of those who are 60 and above," Wescoatt says. Chronic health conditions in adults include diabetes, asthma, heart disease, high blood pressure, obesity, mental health issues, and substance abuse.
MCHC was created entirely by community volunteers and residents who were committed to providing the best medical care tailored to individual needs regardless of their ability to pay.
Waikiki Health
Opened in 1967, Waikiki Health now has facilities in Waikiki, Kaimuki, and other parts of Oahu. The clinics offer primary care, behavioral health services, and more.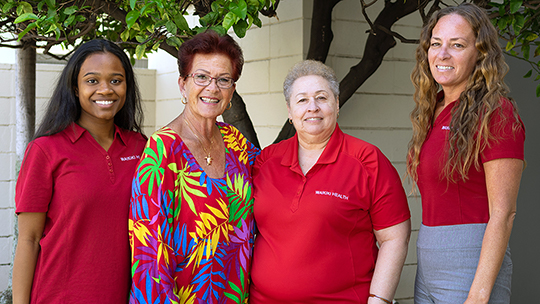 In January, Waikiki Health opened a new emergency homeless shelter called Keauhou, located near Moiliili Neighborhood Park. The three-story facility can house 76 people, with separate units for women, men, and couples. Keauhou is the second homeless facility run by Waikiki Health, joining Next Step Shelter as a place where people who are homeless receive housing and vital services such as job training, referrals to medical services, and housing placement assistance.
Read about Waikiki Health's Puuhonua Prison Program, which helps former inmates readjust to life outside of prison.