Access. An almost-forgotten key to caring for those most in need of health services. It doesn't matter if the health care that's available is the best in the world if people can't get to it.
Community health centers, also known as Federally Qualified Health Centers (FQHCs), fill in the gaps where access to health care can be difficult. FQHCs often provide services in rural or hard- to-access areas regardless of an individual's ability to pay.
In this issue of Island Scene, we'll visit the Big Island and Maui to look at the critical work these health centers do to address the needs of their communities.
Hamakua-Kohala Health
One of the greatest problems for people seeking health care in the rural parts of northern Hawaii Island is the lack of transportation.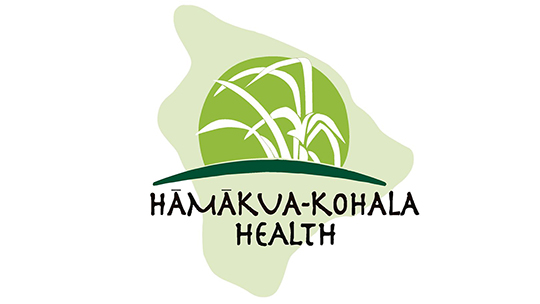 "Disabled patients can get some access to transportation, but kupuna and people who can't drive or afford a car can be stuck taking the bus all day just to go to one appointment," says Irene Carpenter, Hamakua-Kohala Health CEO. Also, caretakers of elderly parents must take a day off from work to take them to an appointment.
To solve this problem, Hamakua-Kohala Health began providing transportation to anyone who needs it. "We have a van that picks patients up at home, takes them to the clinic or to get their prescriptions, and takes them home," Carpenter says. "This enables patients to see their medical providers as soon as possible and not put off coming in when they're already very sick."
One mobile care coordinator was approached by someone who he thought was going to make a com- plaint. Instead, Carpenter says, "the man wanted to say thank you for picking up his grandmother and taking her to the doctor and bringing her home safely. The man was grateful because the family had no other way to get the grandmother to the health center."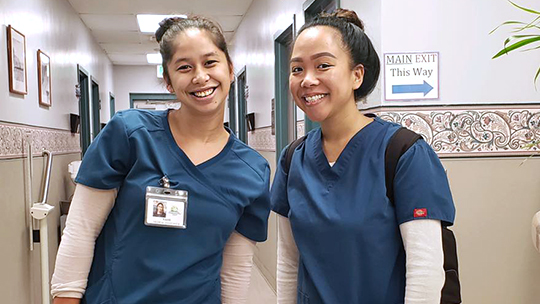 Hamakua-Kohala Health has centers in Honokaa on the Hamakua Coast and in Kapaau in North Kohala. The centers provide a variety of primary care services with a free or low-cost prescription drug program and counseling for nutrition, disease management, and substance abuse.
Hana Health
Sassie Keaulana works at the only health care provider in Hana. "We're miles and miles away from the nearest hospital," says Keaulana, the healthy lifestyles coordinator at Hana Health on Maui.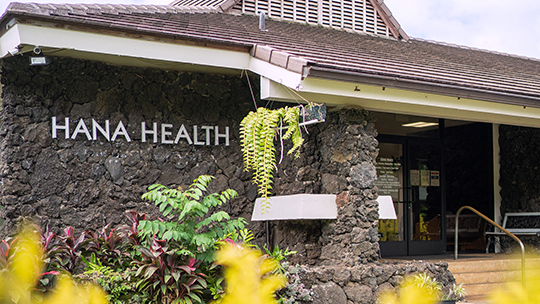 A huge issue in the community is the prevalence of diabetes and hyper- tension. The center's chronic disease management program teaches participants how to change their lifestyle to manage and even reverse the conditions. It builds on evidence-based programs used throughout the state with great success, including diabetes prevention programs that help patients with pre-diabetes.
Keaulana recalls one patient in her 70s who came to the program overweight and suffering from diabetes and high blood pressure. "She had been on blood pressure medication for some years," she says. After a few months in the program, her numbers and quality of life were much improved.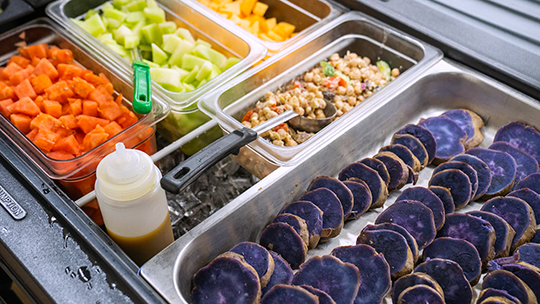 "The patient says it has a lot to do with attending weekly group meetings, exercising, and changing the way she was eating," Keaulana says. "I see her now in public and she says she's fine and she's doing what she learned."
The services provided at Hana Health range from routine physical exams and cancer screenings to dental care, mental and behavioral health care, and even around-the-clock urgent care.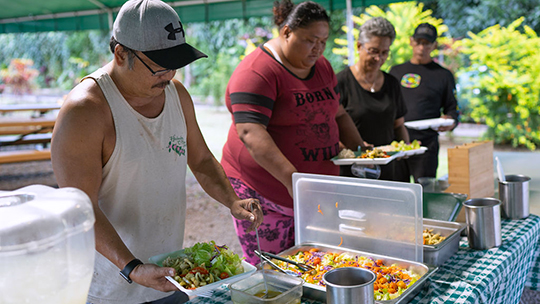 Keaulana is also proud of their community health programs. One program called Maie Ai provides healthy meals to families with tips on how to shop for groceries and prepare meals on a budget. "They can also take home fresh food for the family to prepare," she says. "We give them recipes to go with the ingredients."