Help your kiddos show their classmates how much they care on Valentine's Day with these quick and easy crafts you can make together.
Love Bug Fruit Cup
Supplies:
Mixed fruit cup
Black permanent marker
Black pipe cleaner
Googly eyes
Sticky-back felt hearts in assorted sizes
Black foam sheet
Glue gun
Scissors
Pencil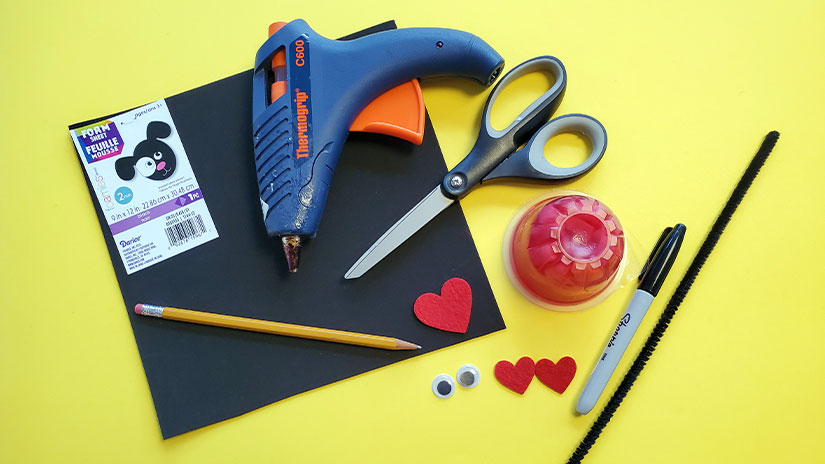 Instructions:
Decorate fruit cup with spots using black permanent marker.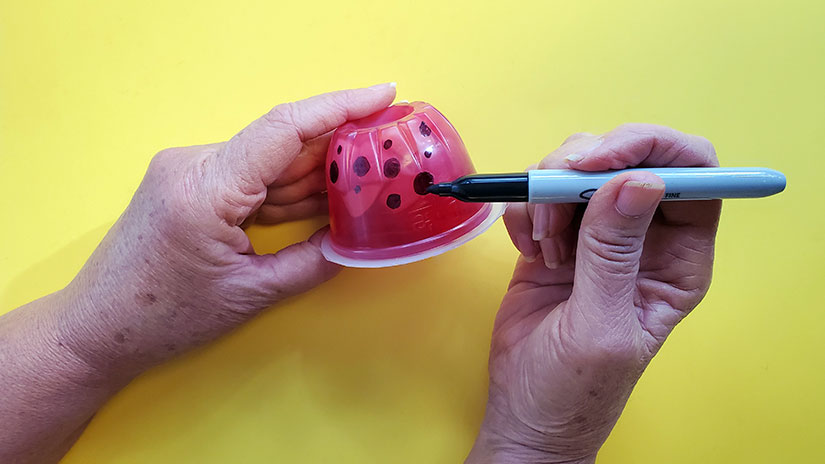 Wrap pipe cleaner around pencil.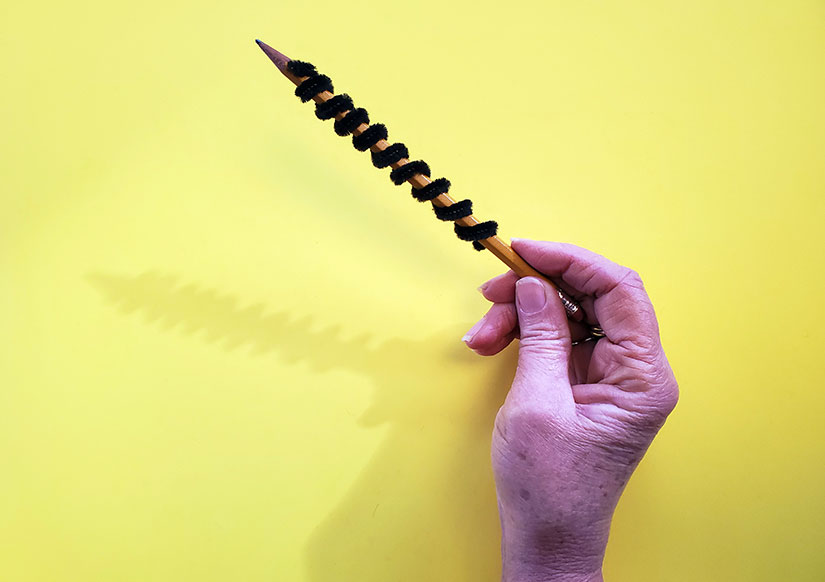 Fold twisted pipe cleaner in half and twist to make a base. Glue base of pipe cleaner to bottom of fruit cup. Peel and stick red hearts to ends of pipe cleaners.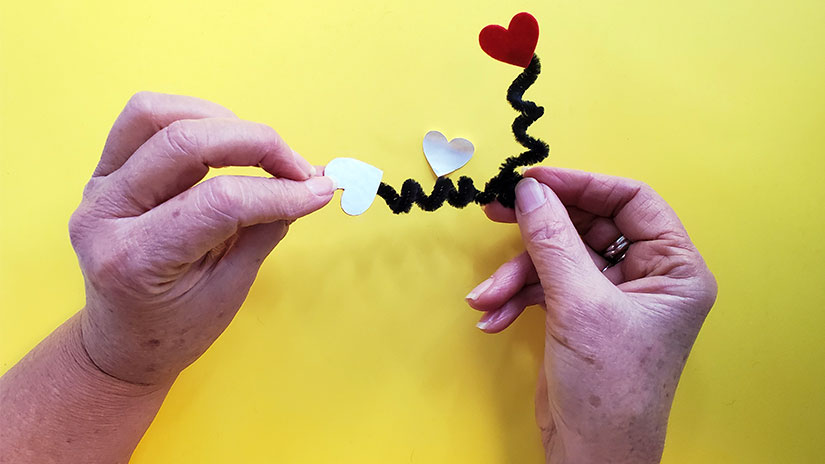 Using large heart shape from assortment pack, trace two large heart shapes onto black foam sheet and cut out with scissors.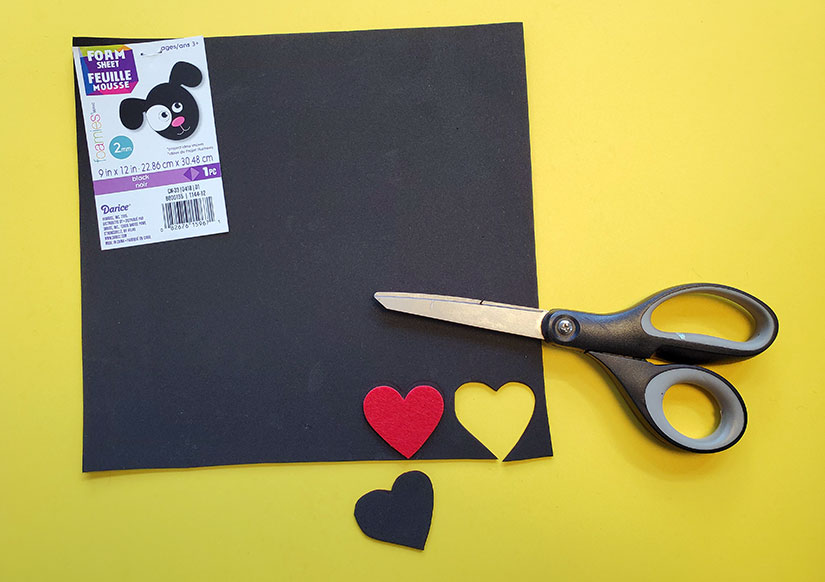 Glue googly eyes and heart-shaped feet onto fruit cup bottom.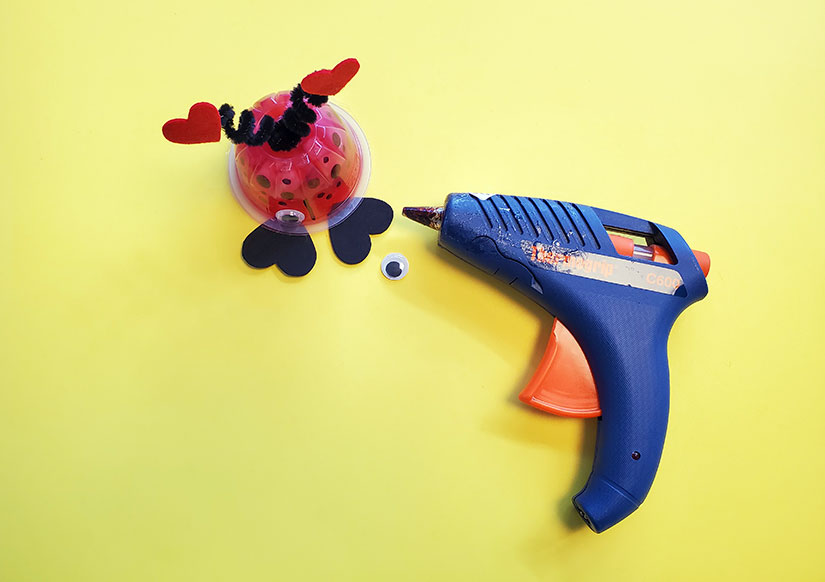 Write To: and From: on the top of the fruit cup with black permanent marker.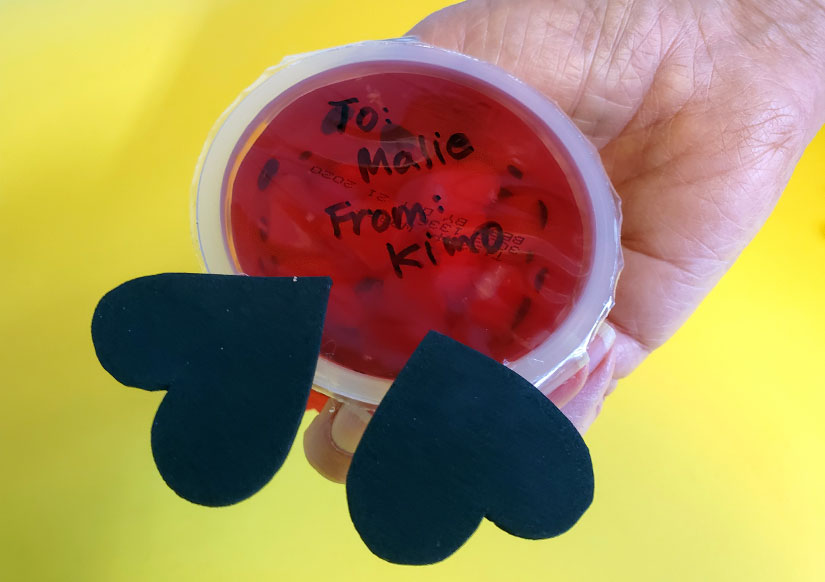 You-Make-Me-Smile Cheese and Crackers
Supplies:
Individual packs of cheese and crackers (you can also use peanut butter and pretzels or a similar type of snack)
Ribbon
Red paper
Scissors
Black permanent marker
Sticky-back felt hearts in assorted sizes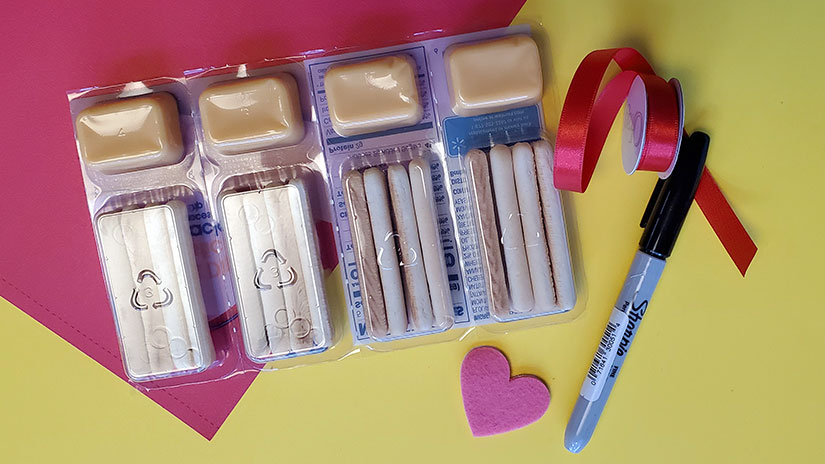 Instructions:
Trace or draw a rectangle the same size as package of cheese and breadsticks. Cut out rectangle.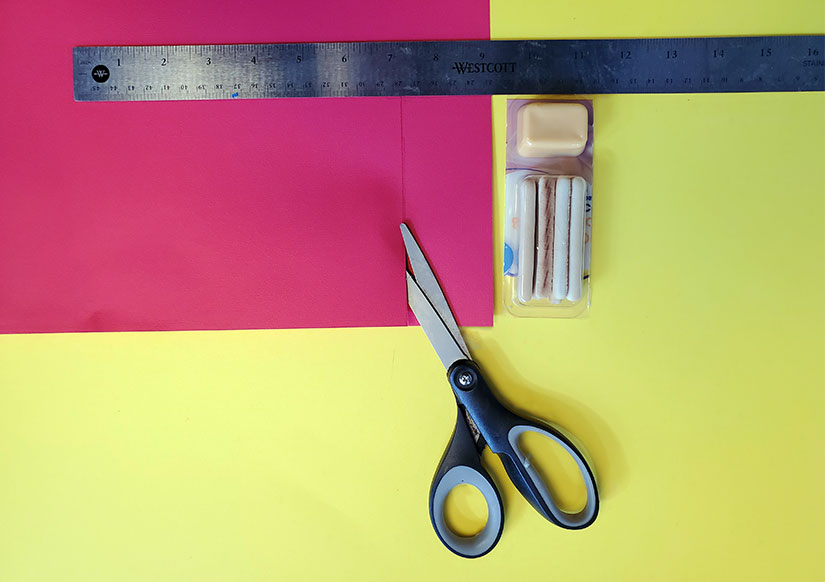 Draw happy face on cheese pouch and write To: and From: on card with black permanent marker.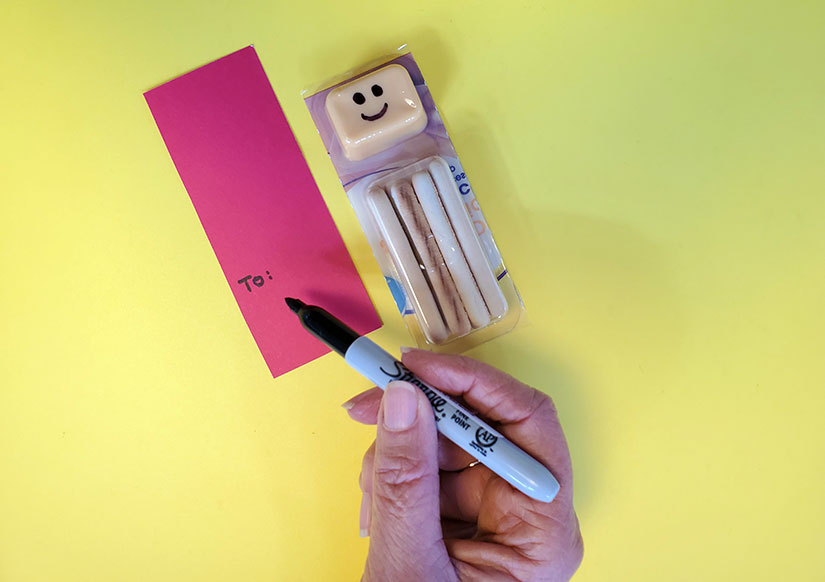 Place card on back of package and secure with ribbon. Place a sticky-back heart at the top of the card and on the ribbon (to hold it in place).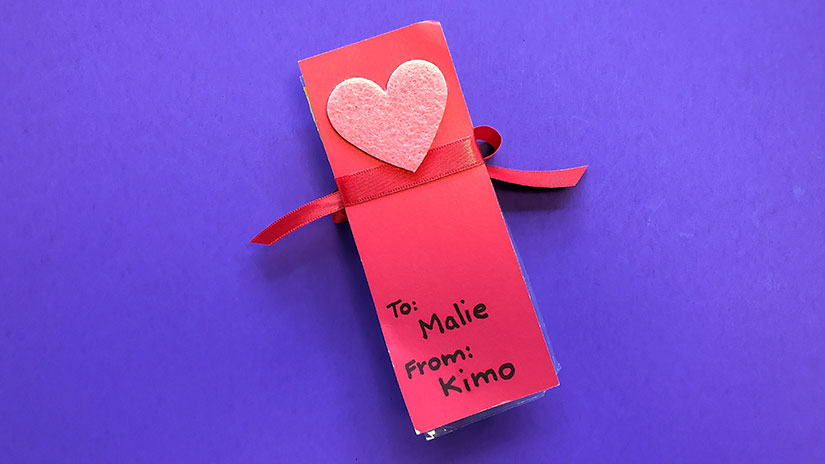 You're done!
Photo credit: Megan Wakayama