Long-time Island Scene magazine readers will recall a feature called "I Remember When" with stories from readers about growing up in Hawaii. HMSA member Don Akiyama and his friends recently shared some of their favorite memories.
Akiyama says that during the pandemic, "I found it to be cathartic to reach out to old friends and talk about the good old days." After sharing some stories about growing up in Hilo, Ronald Wong says, "I better stop now before more happy tears come into my eyes."
Contributors were Akiyama, Wong, Michele Hirosumi, Sanford Kawana, Ricky Matsuda, Gordon Sato, Andrew Yamada, and Karen Yanagida.
We hope you enjoy their memories.
Memories of a kid growing up in the 1940s and 1950s

Playing all day
From Don: I remember for days hanging out at Palolo River, which actually was a trickle. We would spend the day catching catfish, dojo, and guppies. I remember running the 400-yard-run and high jump for Mr. Kaneko at Honolulu Stadium for Palolo Summer Fun. Those days never have one soft air mattress to land on but had only sawdust.
From Ronald growing up in Hilo: We would stay out all day and not think that we are missing lunch. I wonder if it was because we could eat so many different kinds of fruits (like guava, mountain apple, tangerine, naval orange, lychee, strawberry guava, vii, avocado, coconut, and berries) that we never got hungry.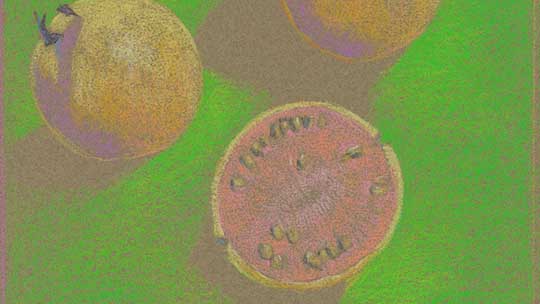 Sing along




From Don: I couldn't help but think about the kine songs we use to sing wen we used to go Aliiolani School:
Do you remember "This Old Man"?
"A tisket, a tasket."
"Jack and Jill went up the hill."
"Pat-e-cake" (I think supposed to be Pat-a-Cake, but we used to pronounce it Pat-e-cake).
When I was older, I remember singing songs like "Home on the Range," "America the Beautiful," and "Santa Lucia" and listening to songs sung by Gene Autry and Roy Rogers like "Hi Yo Silver" and "You Are My Sunshine."
From Sanford: We had lots of songs at Aliiolani Summer Fun (best summer program value ever - $5 for eight weeks but bring your own lunch). About the only song I remember was, "Do Your Ears Hang Low?"
Beach time
From Gordon: I remember the Natatorium. My brother and the Nozakis would ride our bikes to the Natatorium. We would spend all day there during the summer and weekends. We played games like jan ken po and the loser had to dive in the water. We played chase master both in and out of the water. We played who can make the biggest splash. Who can dive without making a splash or who can dive and go the farthest out.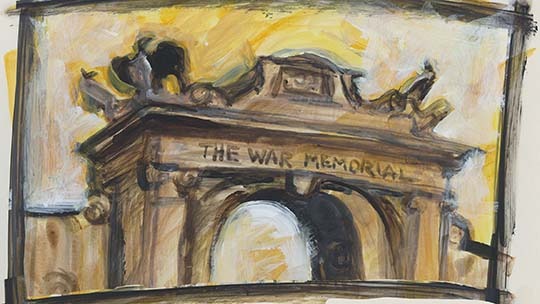 From Don: During the summer, I remember we used to go to the Kuhio Wall. We would make a paipo board using 1/2" or 3/4" plyboard. We would shape it into a bullet form, sand and paint it or varnish it. We made it in our garage under our house cause my dad was a carpenter and he had all kine good tools. I used to get scolding for not putting his tools back in the correct place. I remember I painted mine red and painted eyes on it. We would spend the whole day catching waves and having good fun.
As Sanford says, "It does seem I spend a lot of time trying to remember things I don't remember. Some of it is quite amusing. Here's to only good memories."
Artwork: Garry Ono