May Day is Lei Day. Well, actually, any day can be a lei day in Hawaii! Leis are given at almost any event or occasion since they're a token of love and friendship. This year for Mother's Day give your mom a special lei that she can treasure for years. It's quick and easy — only minutes to have a finished gift.
Materials you'll need:
Grosgrain ribbon (3/8") — about 60" in length
1 skein long eyelash yarn
Regular yarn (contrasting or same)
Drinking straw
Scissors
Tape
Wooden chopstick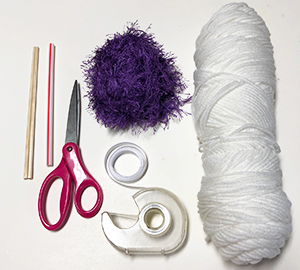 Step 1: Thread
First, make sure that your straw is wide enough so that the chopstick can slide through it. Also ensure that the chopstick is longer than the straw. If not, trim the straw.
Tape one end of your grosgrain ribbon to a wooden chopstick. Slide the ribbon-taped chopstick through the straw. Once threaded, remove the ribbon from the chopstick and tape to the top of the straw.
Note: Save your straw next time you visit your favorite restaurant. They're usually perfect size.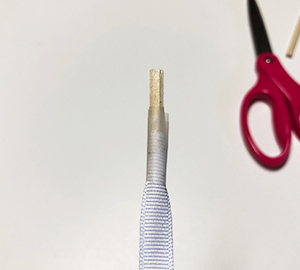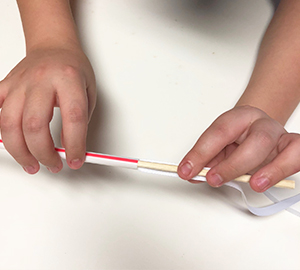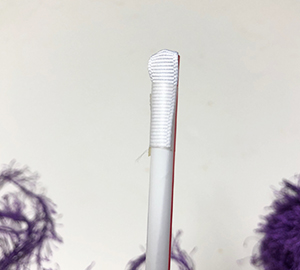 Step 2: Wrap
Next, take both yarns together and secure them around the straw. Take the straw in one hand and begin wrapping the yarn around the straw. As the straw begins to fill, take the yarn in your hand and push down the ribbon. Continue until you've reached your desired length.
Note: A lei for an adult is approximately 40 inches.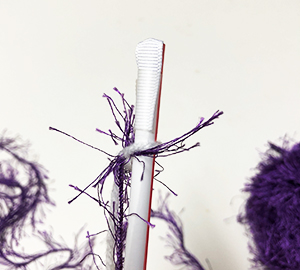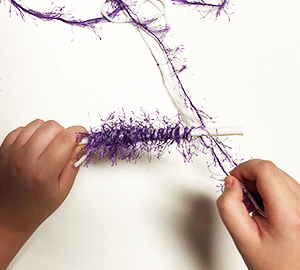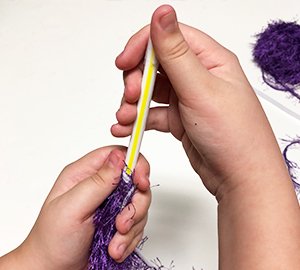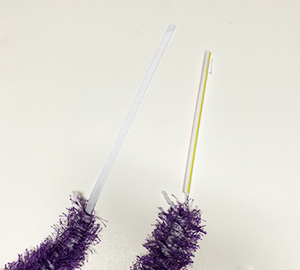 Step 3: Done
Remove the ribbon from the straw and tie the ends together in a bow to finish. (Thank you for your help, Jaxon!)
Mix and match yarn colors and the results are endless. Try using yellow and orange to mimic an ilima flower lei for mom.