Are gift cards on your list this year? Make them a little more special by gifting them in these adorable gift card holders. They're quick and easy to make, cost effective, and you probably have all the materials at home. Add a touch of flair to a practical gift to make it more thoughtful and personal.
What you need:
Paper cut into each of the following sizes:
3 ½ inch by 8 ½ inch
1 inch by 7 inch
¼ inch by 8 ½ inch
¼ inch by 1 ½ inch
Glue
Scissors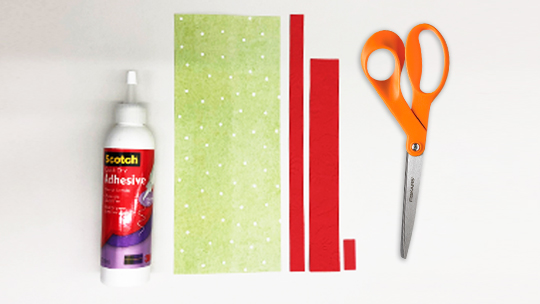 Step 1: Holder
Fold the largest piece of paper into three sections. Measure 2 ½ inches from one end and fold. From the crease, measure 4 inches and fold. This should leave the last section 2 inches wide. (See first image.)
Glue the 2 ½ inch section, along the outside edges, to the 4 inch section to create the pocket. The last section becomes the flap.
Note: This is the basic design of the holder. From this point, feel free to be creative and embellish any way you wish.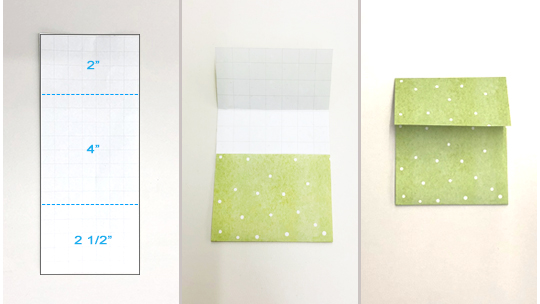 Step 2: Ribbon
Fold the 1 inch by 7 inch strip of paper in half. Insert the two paper ends into the center fold being careful not to crease the formed loops. It should resemble a heart shape. With the flat side up, clip a little into the folded side (about ¼ inch from the edge) about 1/8 inch deep, then angle out. Refer to the image for the cut. This cut will mimic the bow's center "pleat."
Next, unfold the strip of paper. Take one end and glue to the middle to create one loop of the bow. Repeat for the second loop.
Finally, take the ½ inch by 1 ½ inch piece and wrap around the middle and secure.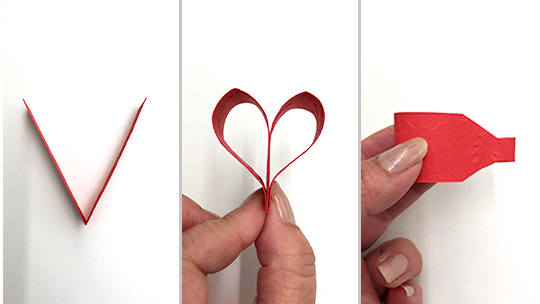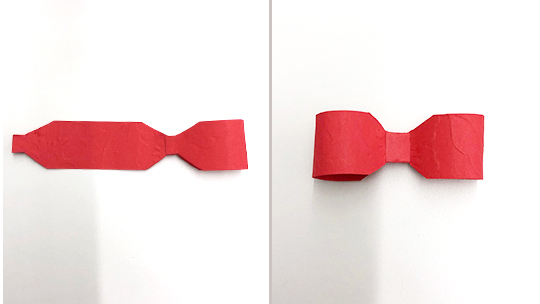 Step 3: Finishing
Wrap the ¼ inch by 8 ½ inch strip of paper around the center of the card holder and secure. Center the bow on the flap and secure. Done!
Note: To make the jolly belt gift card holder, cut the following pieces of paper:
¾ inch by 3 ½ inches, black
¾ inch by ¾ inch, black
1 inch by 1 inch, yellow
To assemble, layer the black square onto the yellow square, then center on the black strip. Secure. Glue the layered strip of paper to the edge of the flap.