Caregivers play a vital role in improving the lives of people who suffer from colon cancer. The Centers for Disease Control and Prevention (CDC) says colon cancer is the second-leading cause of cancer deaths in the U.S. and one of the most-diagnosed cancers.
The University of Hawaii Cancer Center is studying the benefits of providing educational resources to people recently diagnosed with colon cancer and their caregivers and whether these resources will increase their quality of life and satisfaction. The caregivers are key to this study.
"Typically, when a patient is diagnosed with cancer, there are family members or close friends who are called into duty to help support the patient," says Kevin Cassel, assistant professor at the UH Cancer Center and principle investigator for the study. "Oftentimes, they don't have the skills or training that may be needed to do a good job of coordinating with the health care team and manage all of the duties that they're called upon to do. This resource that we're compiling will help provide some background information for them and give them some resources that they can tap into to assist a patient."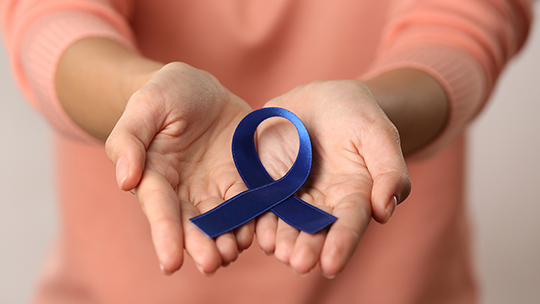 Cassel says he's looking for patients and caregivers on Oahu who are 18 years of age or older to take part in the study. He says they need "any patient who has a designated person who's helping them through their care. It can be a family member, a close friend, a hanai buddy, or anybody in their close circle that's assisting the patient with coordinating treatment, getting prescriptions filled, helping with day-to-day activities of daily living, and those kinds of things."
Each participant in the eight-week study will receive a tablet with access to educational materials that will help them learn about resources available for patients and caregivers alike. "They'll get weekly sessions or modules that will have information about how to talk to the doctor, some basic information about cancer, how to get financial aid, how to find credible resources, and other important topics," Cassel says.
Participants will be financially compensated for their time and effort and can keep their tablets once the study ends.
To find out if you're eligible to take part in the study or to get more information, call the UH Cancer Center at 564-3808 on Oahu.