Much of the national attention on the 75th anniversary of the attack on Pearl Harbor will focus on the tragedy that occurred on December 7, 1941. But one Hawaii doctor hopes people will keep in mind events that happened after the attack that also hit close to home.
Two months after the U.S. was thrust into World War II, President Roosevelt signed an executive order that allowed 120,000 Japanese Americans to be sent to internment camps on the U.S. Mainland and in Hawaii. "It shows how an entire class of citizens was treated differently because they looked like the people who were the enemy at war," said Mark Mugiishi, M.D. "You can draw similar parallels about what's happening today."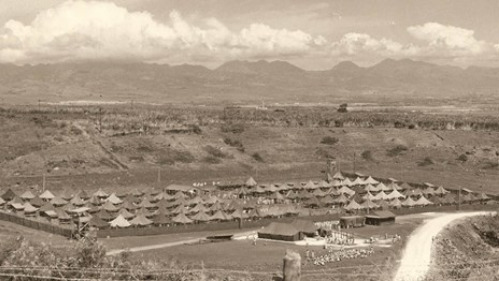 Honouliuli on Oahu was Hawaii's largest and longest-operating internment camp. Located near Waipahu, it was designated a national monument in 2015. Photo: National Park Service.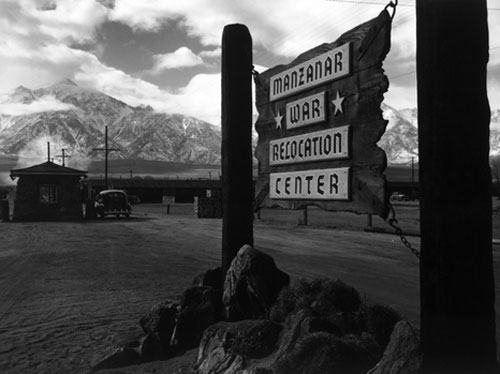 Manzanar in California was one of the largest of 10 camps in the United States where more than 110,000 Japanese Americans were forcibly interned during World War II. Photo: National Park Service.

On Broadway
Mugiishi, a medical director at HMSA, was one of the pioneers who helped launch Allegiance, a Broadway musical about a family's struggle to stay together during their internment.
"It's about how family values can make you come together in crisis and come out stronger," he said. "The internees had their lives uprooted and families were torn apart. They're divided by politics, but in the end they find a way to redeem their joint values and come back together."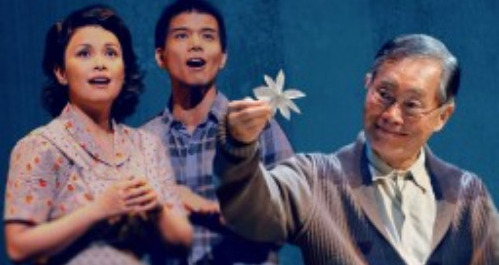 The Broadway cast of Allegiance: Lea Salonga (left), Telly Leung (center), and George Takei (right). Photo: Allegiance website.

Mugiishi had no ambitions of being a Broadway producer. And he doesn't have any connections to people who were interned. But he was moved when he read the story and heard the music, composed by his friend Jay Kuo.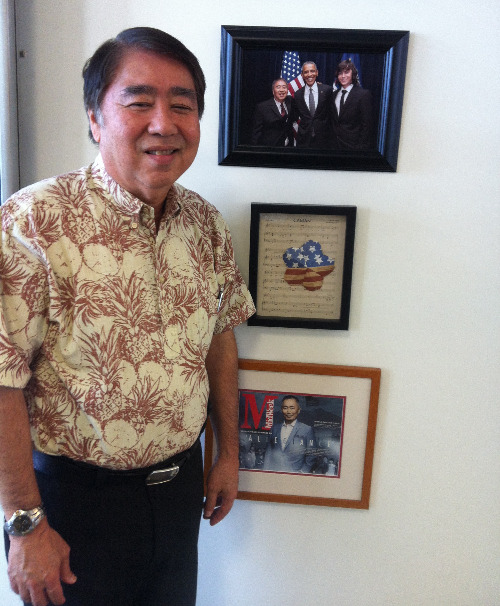 Dr. Mark Mugiishi proudly shows his framed mememoriabilia from his Broadway show Allegiance. Below his photo with President Obama is sheet music of a page from the show's score and the cover of a MidWeek article about the show and George Takei.
"Growing up in Hawaii, I could relate to a lot of the themes of the show, such as the importance of family," he said. "It resonated with me as a local person. One of the songs is Gaman, a word that I heard all the time in Hawaii. It means to toughen up during hardship."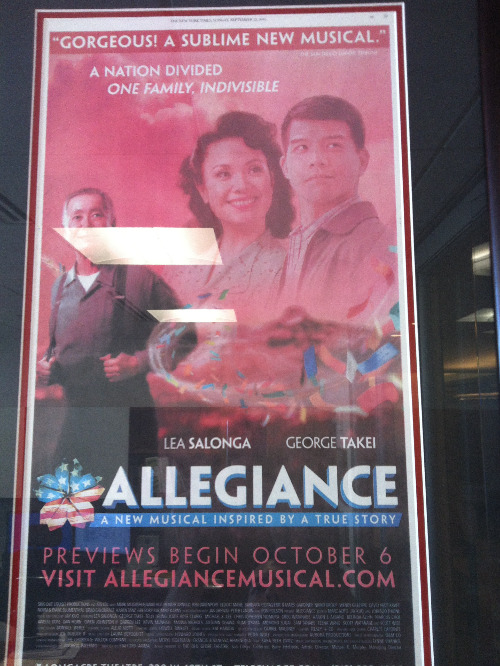 A framed poster of Allegiance hangs on the wall of Dr. Mark Mugiishi's office.

The musical starred George Takei (Sulu in Star Trek), Lea Salonga (Miss Saigon, Les Miserables, Aladdin, Mulan), and Telly Leung (Glee). It premiered in the fall of 2012 in San Diego and ran on Broadway for five months. It closed this February during a Broadway season dominated by Lin-Manuel Miranda's Tony-winning megahit Hamilton, a rap musical about the first U.S. Treasury secretary.
Coming to a theater near you
Mugiishi said despite its short run in New York, Allegiance has a broader audience appeal. On December 13, Fathom Events will show a film version in movie theaters nationwide, including Dole Cannery in Honolulu. He's hoping it will be made available on DVD, streamed through Netflix or iTunes, and aired on PBS. There's an original Broadway cast recording. And soon the show can be licensed for local community theatre and school productions, and eventually a touring production that'll hopefully come to Hawaii.
"The broader themes of avoiding discrimination, family conflict, and redemption are universal," he said.
Mugiishi won't be hanging up his white coat for dreams of making it big in show biz. He's still committed to practicing medicine and his full-time work as HMSA's medical director. But Allegiance is an experience that he'll cherish close to his heart for the rest of his life.
"It was a wonderful opportunity and I'm glad I did it. It was a good learning experience, but I'm pretty busy enough here at HMSA," he said.