Smart consumers take an active part in their health care and work with their doctors for their best health and well-being. This includes getting the most from your doctor appointments.
Here are four easy things you can do to be ready for your appointment:
1. Other visits. Let the office know if you've seen any other providers or had any blood work, X-rays, or procedures since your last appointment. Include the names of other providers, why you saw them, and whether they changed any of your medications. This way, the office can gather your results and other information ahead of time.
2. Test results. If your doctor orders tests for you, how do they let you know about the results? Make sure you understand their process and that it meets your needs. For example, if your doctor expects you to check your results online but you don't know how to do that, they could give you instructions or call you with the results. If you don't get your results as quickly as you'd like, call your doctor's office to follow up.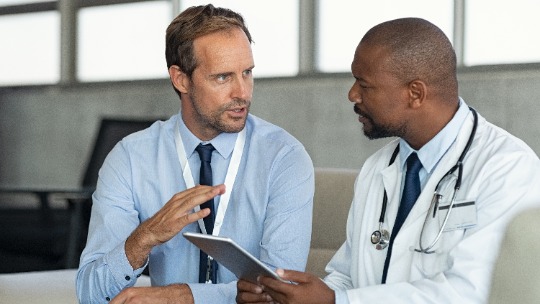 3. Medications. After you make your appointment or when arrive for your visit, the office staff may confirm all your prescription medications, including the names, dose, and how often you take them. It's also important to talk to your doctor about your medications during your visit. Let your doctor know if you've made any changes to your medications and the reason why.
4. Office staff. Remember that your doctor's office staff can help you. The receptionist, medical assistant, and office manager frequently help coordinate your care behind the scenes. If you need help, such as getting a referral to see a specialist, refilling your medication, getting files and results from other providers, or scheduling appointments for procedures and tests, please let your doctor and their office staff know.
Remember, your doctor is your partner in your care. Open and honest dialog is a key to your good health and well-being.
Alyson Kusatsu is the senior manager of clinical operations at HMSA.
Read Prepare to See the Doctor in the fall 2021 issue of Island Scene to see tips on what to do before, during, and after a doctor visit.