In the U.S., 25 million Americans have asthma. In Hawaii, about 104,000 adults and 30,000 children have asthma. That's why May is Asthma Awareness Month, a good time to educate friends, family, and patients about this disease and how it can be managed.
What is asthma?
Asthma is a chronic respiratory disease that causes inflammation and swelling in the lungs' airways. This can make breathing difficult and cause coughing, wheezing, or shortness of breath.
Certain environmental triggers can set off asthma symptoms, including cockroaches, dust mites, outdoor air pollution, viral infections, and tobacco smoke.
"It's important to know that asthma symptoms, severities, and triggers may differ from person to person, and even differ within the same person over time," says Brian Wu, M.D., a pediatric pulmonologist and medical director at HMSA. "That's why you sometimes hear people developing asthma as an adult or having problems as a child, then not again until they're older."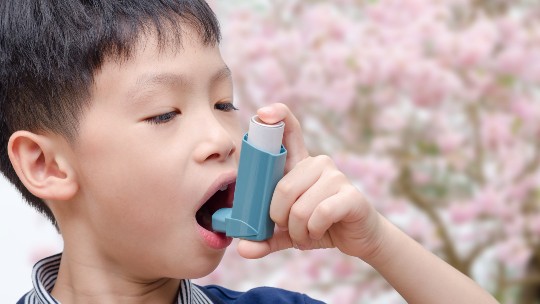 How is asthma treated?
While there's no cure for asthma, there are ways to control the symptoms. Work with your doctor to create an asthma action plan, which provides information and instructions on how to manage your asthma, what medicines to take, and what to do next if it doesn't work.
"An asthma action plan allows people to take control of their asthma rather than letting their asthma control them," says Dr. Wu.
For some people with asthma, certain environmental triggers can set off their symptoms. Learn to recognize your asthma triggers and take steps to avoid them.
Talk with your provider about taking preventive, long-term control medications that can reduce the inflammation in your airways and keep asthma under control on a day-to-day basis. Quick-relief medicines are typically used during an asthma attack.
What's an asthma attack?
An asthma attack is when symptoms get much worse. Attacks can come on fast or gradually. They can be life-threatening.
During an asthma attack, signs and symptoms vary, but you may have severe shortness of breath, chest pain or tightness, and coughing or wheezing.
"In children, check if the areas between or below their ribs or neck are sinking in as if they're breathing hard. They may not be able to speak in full sentences," says Dr. Wu. "Older children and adults need to communicate if they're having breathing difficulties because it can be harder to tell just by looking at them."
If your symptoms don't improve after following your asthma action plan, it's best to call your doctor or go to the hospital.
Control Asthma Hawaii
The Hawaii Department of Health recently launched a campaign aimed at helping parents identify and control asthma triggers in keiki. Control Asthma Hawaii offers free resources to help them and their parents know how to manage their asthma effectively.
The campaign reminds parents to see their child's health care provider and make sure their asthma action plan is up to date and accessible to caregivers, including schools and coaches.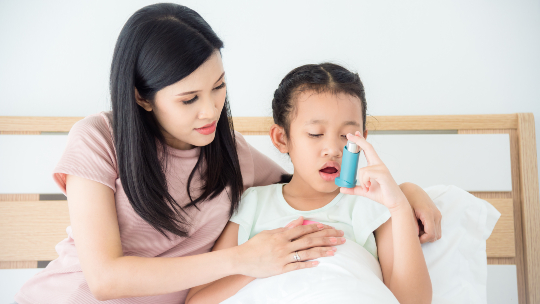 "Make sure your child knows their asthma action plan and how to use it," says Jordan Fuhrmeister, Hawaii Department of Health program coordinator. "The bottom line is that parents and keiki know how to manage their asthma, when they need to take medicine, and what to do if an emergency occurs."
Learn more
Control Asthma Hawaii's awareness campaign runs through June, but the program is available year-round. Fuhrmeister and Dr. Wu discuss the resources that are available to parents and keiki with asthma and how having an asthma action plan can save lives.