People whose lives have been changed by injury or illness can often find healing and happiness in art. "Once they start painting, their troubles go away," says Dennis Okada, a former aircraft mechanic and diver who was paralyzed from the neck down after a diving accident.
"When you're painting, you don't think about your pain, you don't think about what you can't do or what you used to be able to do. It doesn't matter what your painting looks like because you did something. It's a sense of accomplishment and you can see it on the painters' face."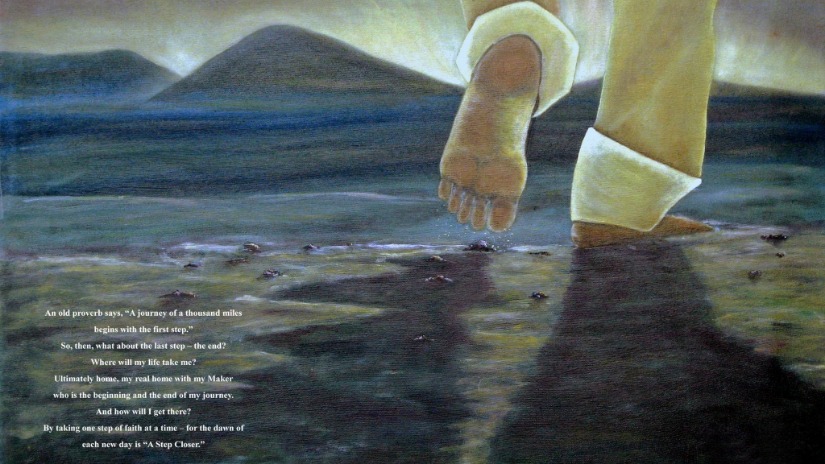 Okada's strong faith in God inspired this painting.
Okada paints at the Rehabilitation Hospital of the Pacific (REHAB), where he learned to adjust to life in a wheelchair in 1986. About 20 years later, he returned to the hospital to learn how to paint. The hospital offers a creative arts program that serves about 1,200 patients a year.
Okada likes painting colorful landscapes, ocean scenes, and plants. He says that people should try painting even if they've never done it before. "When people start painting, they feel so lost. They don't know where to begin. But after they do a few paintings, you can see their confidence building and they really enjoy it."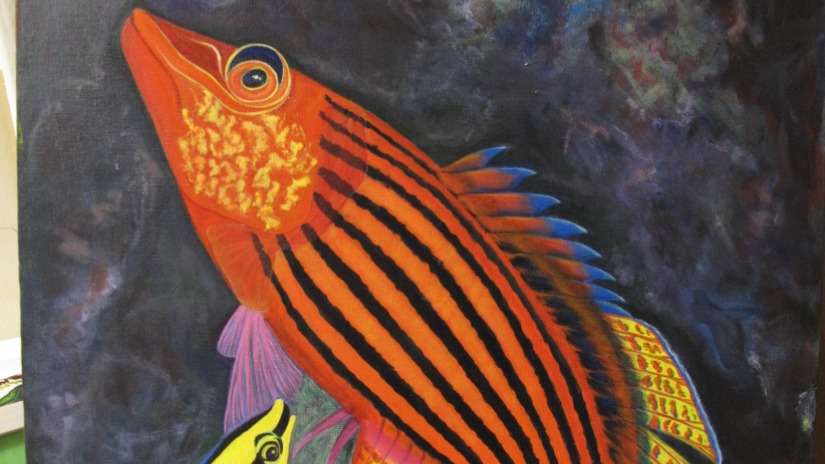 Hawaiian cleaner wrasse and Potter's angelfish are endemic to Hawaii and inspired Okada's painting.